3 Ways To Get Your Garden Ready For Summer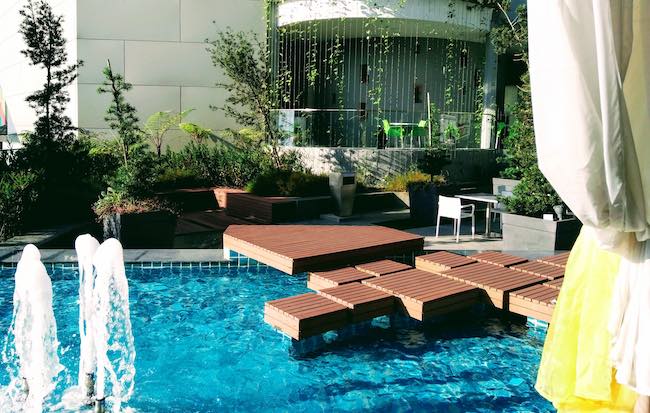 Temperatures are soaring, and many parts of the world are getting ready for a hot summer. In theory, a warm summer sounds nice. In reality, however, there are a lot of problems to consider.
For one thing, a garden that's comfortable in spring or autumn may well be unbearable in the heat of summer. Ironically, summer is when everyone is keen to get outside and really enjoy their gardens. So, how can you get your garden ready? Let's find out.
Why prepare now?
It might seem like summer is ages away, but we all know how quickly time can slip by. If you intend to invest in something like an outdoor pool or a hot tub, you'll need to do research and decide what to buy and when to set it up. Preparing now is really the best way to make sure your garden is ready for summer. Let's take a look at three ways to refresh up your garden.
3 ways to get your garden summer-ready
If you're lucky enough to have a large garden, there's a lot you can do. If you have a smaller space, you may need to plan a little more carefully.
Freshen up the lawn
As temperatures soar, there may well be restrictions on how much water you can use on your lawn. Start by thoroughly watering your lawn, making sure that it's draining well and is in good, healthy condition. Weeding and pruning should be done now – nobody wants to work in the garden when it's hot!
Invest in an outdoor pool or hot tub
Outdoor pools are great ways to cool off, but installing a pool is expensive, difficult, and takes a lot of energy. However, something like an inflatable hot tub is absolutely ideal for the summer. It's easy to set up and goes a long way to soothe aches and pains, including arthritis and joint pain.
Additionally, an inflatable hot tub can be taken down at the end of summer, and easily reinflated for the next year. It's ideal for smaller gardens, and perfect for entertaining. For best results, check out a highly recommended hot tub before buying, along with its review. The Lay Z Spa Paris review discusses more how to set up the hot tub, which type to get, and what deals are available.
Set up some shade
A little sunbathing is fine, but not too much. Make sure you have shaded areas available in your garden. If you have a patio or decking, be aware that it will get extremely hot. It's easy to add shade – a patio umbrella or awning can provide somewhere cool to sit while leaving the rest of the garden to soak up the sun.
Regardless of how you set up your garden for summer, make sure you take precautions in the heat – protect your skin, stay well hydrated, and spend time in the shade. It's time to sit in your garden and enjoy the fruits of your hard work!