GardenAdvice Gardening Course – The perfect Christmas gift for the gardener in your life.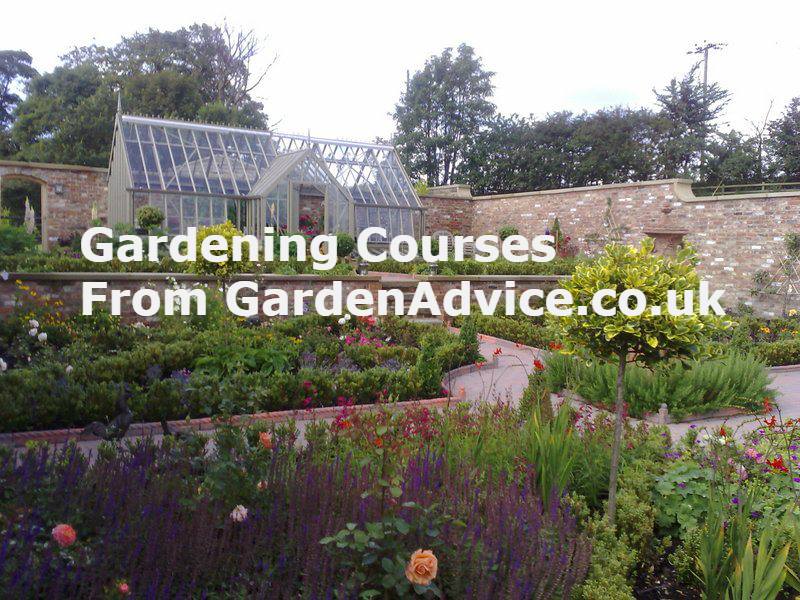 Great Christmas present for the gardener in your life click here
Experience the convenience of one-day gardening courses conducted right in your own garden by a GardenAdvice gardening expert. Our team will come to you and customize the course to suit your preferred date.
Purchase a GardenAdvice gardening course today!
If you're new to gardening, it can be overwhelming to navigate the world of Latin plant names, various soil types, and diverse plant species that require specific growing conditions and environments.
Addressing this very challenge and based on feedback from our members and viewers, the GardenAdvice Team has developed a series of gardening courses designed specifically for beginners. Our goal is to equip you with the fundamental knowledge of gardening, including garden design, planting design, pruning techniques, organic pest and disease control, and any other gardening topics you wish to explore.
Discover the joy of gardening with our comprehensive courses and gain confidence in your gardening abilities. Join us in transforming your garden into a thriving oasis.
After the course to get you started you are provided with ongoing advice from your own gardening expert for a full year through the GardenAdvice MyGardenTeam service which provides additional visits and online calendars and other benefits such as the MyGardenTeam plant swap.
Gardening courses near you – we hold our one day gardening courses all over the UK in your own garden . With regards to dates for your GardenAdvice gardening course most dates are available within a 10 day period for ordering or you can plan ahead and organise a date in the future.
As well as weekdays our courses are available weekends and bank holidays as well.
All the GardenAdvice courses are available in the following formats.
Gardening courses for beginners and new gardeners. Click Here
Gardening courses for beginners for vegetable growing. Click here
Gardening courses for Wildlife gardening. Click here
Gardening course as a Gardening gift voucher. Click Here
For further details on our gardening courses telephone 01225 637218 or email us at courses@gardenadvice.co.uk plus you can use or AI chat bot to answer most of the questions people have about the course Click Here
GardenAdvice one day gardening course in your own garden for you and you and if you wish up to 12 friends and family at no additional cost.
The GardenAdvice one day gardening course costs £225 including one membership to the GardenAdvice MyGardenTeam service for 12 months
We tailor the course to your gardening interests by contacting you a few weeks before the course date and its useful if you can email us some pictures of your garden before the course.
Available to purchase as a gift voucher as a Christmas gift or birthday gift.
For further information on the GardenAdvice gardening courses including dates and venues please visit our gardening course facebook page by Click here and our Client page Click Here
GardenAdvice gardening courses all come with a year's membership of our MyGardenTeam service to provide you with ongoing gardening support before and after you have attended one of our courses. Click here
The MyGardenTeam service element of our course is available by activation before or after the course takes place.
GardenAdvice gardening courses near me
The GardenAdvice Team