MyGardenTeam service from GardenAdvice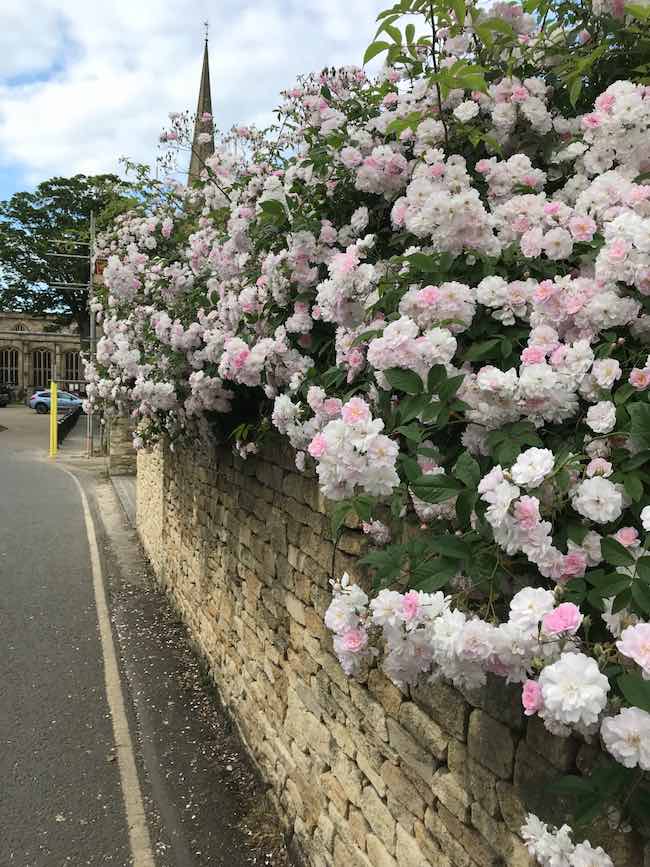 MyGardenTeam service from GardenAdvice Click Here
A rose hedge can provide numerous benefits for both a garden and a house. Here are some of them:
Aesthetic appeal: A well-maintained rose hedge can add beauty and color to any garden, making it look more inviting and attractive. It can also enhance the visual appeal of a house, creating a more welcoming and inviting environment.
Privacy and security: A dense rose hedge can provide an effective barrier between the garden and the outside world, creating a sense of privacy and security for the occupants of the house. It can also deter intruders and animals from entering the garden.
Noise reduction: A rose hedge can act as a natural sound barrier, reducing noise pollution from traffic, neighbors, or other sources. This can create a more peaceful and relaxing environment for the occupants of the house.
Wind protection: A rose hedge can help to protect the garden and the house from strong winds, which can damage plants and structures. It can also help to reduce energy consumption by blocking cold drafts in the winter and hot winds in the summer.
Environmental benefits: Roses are known for their air-purifying properties, and a rose hedge can help to improve the air quality in the garden and the surrounding area. It can also provide a habitat for birds, insects, and other wildlife, which can help to promote biodiversity and ecological balance.
Low maintenance: Once established, a rose hedge can be relatively low maintenance, requiring only occasional pruning and fertilization to keep it healthy and attractive. This makes it an ideal choice for busy homeowners who want a beautiful and functional garden without spending too much time on upkeep.
Join the GardenAdvice MyGardenTeam service and learn how to develop your garden including growing your own roses from cuttings
We believe that by teaming up with a GardenAdvice gardening expert and our MyGardenTeam service you can create your dream garden
The MyGardenTeam service from GardenAdvice teams you up with your own expert gardener on the GardenAdvice staff to help you plan and develop your garden, together you will save time and money whilst developing your ideal garden.
For further information email us at admin@gardenadvice.co.uk or telephone 01225 637218
The MyGardenTeam service starts with an initial visit, we find out how you wish to develop your garden. Most people have an idea of the style of the garden they wish to develop and a set of requirements such as a garden that's easy to maintain, more summer colour and a garden suitable for pets or children.
During the initial visit, we will answer the questions you have, for example on punning and weeding. After the initial visit, you will receive a garden report and planting suggestions. This report sets the objectives for your garden over the next 12 months.
Learn more