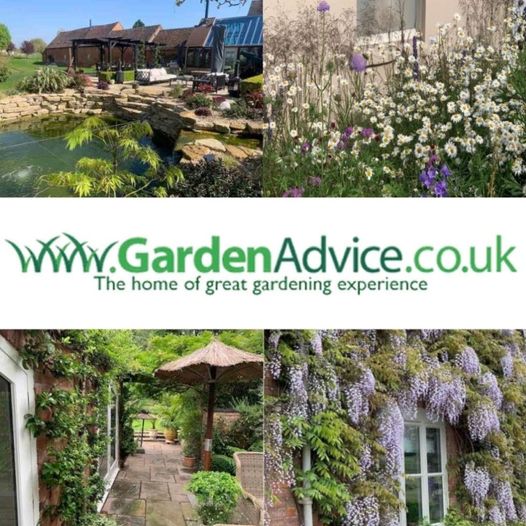 Welcome to GardenAdvice.co.uk – the Home of Great Gardening Experience.
Come and look around our garden site! There's lots to see and good advice to make your garden grow with help on plants, colours, soils, seeds, flowers, shrubs, fruit and vegetables and a host of other subjects. We have competitions and special offers, you can browse our features, gardening news, calendar and top tips. You can learn from past projects and see how garden design can work for you.
We will help you with problems and queries, or to achieve the looks, the sounds and the scents you want to personalise your own garden. Use the site to find recommended and approved suppliers for a large range of products.
With advice and services from GardenAdvice.co.uk, gardeners from the very young to the most experienced will achieve gardening ambitions and enjoy their garden. Practical advice for real gardens comes from our team of expert, professional gardeners, all ready to help you achieve your gardening ambitions.
GardenAdvice has been growing with help from the top professionals at horticultural organisations, Great British gardens and best plantsmen and nurseries. Their advice will be both creative and practical.

Gardening Advice – You can request advice on any gardening project or problem you have in your garden, by either sending us an email at advisor@gardenadvice.co.uk or fill in the online form on our advisor page. £10 per year for unlimited questions or £25 for our Plus service More
Gardening courses for beginners – – if you are new to gardening it can all seem a bit complicated so the GardenAdvice team have developed a special course to help you get started. Our courses are combined with our MyGardenTeam service to provide you ongoing support in your garden More


MyGardenTeam For Your Gardening Projects – ongoing advice – if you need advice over a few weeks with a long-term project you can always e-mail directly the person on our team who dealt with your original enquiry More


Taking it to Another Level – with lectures and short courses. Throughout the year we arrange a number of gardening lectures and short courses held around the UK. When you become a member you will receive an email every time an event is held in your area, plus watch for events on our members page on the web site More

Expert Visit – If you need some expert advice and hands on help in your garden we will arrange to visit you at a time to suit you. Many of our members and viewers use this service to get themselves started on a new garden project such as building a new patio or pruning a climbing rose for the first time. Our expert will spend a couple of hours with you, leaving you confident to finish the project or gardening task More
MyGardenTeam Membership – £175 per year
https://gardenadvice.co.uk/mygardenteam
Your own personal online garden expert to help you with your gardening projects and plans by visit, phone and email
Online garden log to keep all your notes and a record of the progress of your garden.
Online calendars created by your garden expert including pruning dates, vegetable sowing times, pest alerts etc also includes unlimted email and/or sms/text alerts
Estimating service included up to 5 hours every 6 months
Garden advisor visit in your own garden .
Free lawn care up to 75 square metres of lawn
Garden design and Landscaping service
Free soil tests
One day gardening course included in the MyGardenTeam membership plus 50 percent off a further 5 of our one day gardening courses
We hope you find the site interesting and fun. Enjoy!
If you have any comments or find inaccuracies on the site please contact one of our administration team and tell us about it. We will do our utmost to make the appropriate alterations. admin@gardenadvice.co.uk.