One day gardening course for beginners and novices from GardenAdvice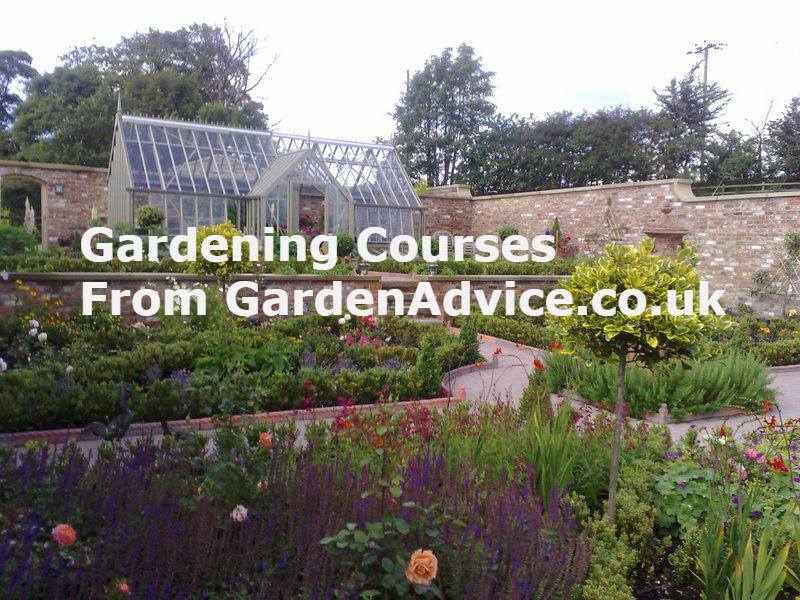 Become a gardener in 2022 with the GardenAdvice Gardening Course.
If you are new to gardening it can all seem a bit complicated at first with all the Latin names and the gardening terminology.
GardenAdvice.co.uk have developed an especially designed short one day course to be able to teach you all the basic skills of gardening to get you started.
The course is held in your own garden on a date to suit, we come to you or we have several courses held in established gardens throughout the UK
Our garden course for beginners covers a number of gardening skills including
Basic gardening techniques such as digging, grass cutting, pruning, planting and watering.
Easy garden maintenance covers methods to make your garden easy to look after. Including weed control.
Basic construction methods cover how to build raised organic vegetable beds and hotbeds.
Pest and diseases how to control them by using organic methods and creating a natural balance in your garden to keep them under control.
Creating special areas in your garden including an organic veg plot, fruit garden, perennial borders and water features
Pruning and feeding your plants – the best time to prune and how to prune to maintain size and flowering.
Before the course, we will have a chat with you to see how we can tailor the course to match your gardening projects and interests.
The course involves both practical demonstrations and short talks aimed at giving you an introduction to all the basic skills you will need in your garden.
All our gardening courses include 12 months membership to our MyGardenTeam for 12 months included in the cost to provide you ongoing support.
See some of our clients our gardening course and our MyGardenTeam service on Instagram and the client section on the GardenAdvice website
The GardenAdvice gardening course for beginners and new gardeners is available as a home course, we send one of our gardening experts to you for the day.
The one day GardenAdvice one day gardening course costs £225 and includes our MyGardenTeam service for 12 months. For further information contact the GardenAdvice team on 01225 637218 or send us an email for more details at courses@gardenadvice.co.uk
Purchase the GardenAdvice gardening course online Click Here
MyGardenTeam service – All our courses include a year's membership to our MyGardenTeam service so you are supported for a whole year Click Here
Purchase the GardenAdvice gardening course Click Here
Follow our Gardening Courses Facebook page for the latest updates Click Here
Interested in earning your living as a gardener, see which gardening jobs you can apply for. Visit Jooble to find your dream gardener job