Follow some of the GardenAdvice gardening course and the MyGardenTeam service members developing gardens by teaming up with the GardenAdvice expert gardens.
We believe everyone should be able to create the ideal garden for themselves with our help.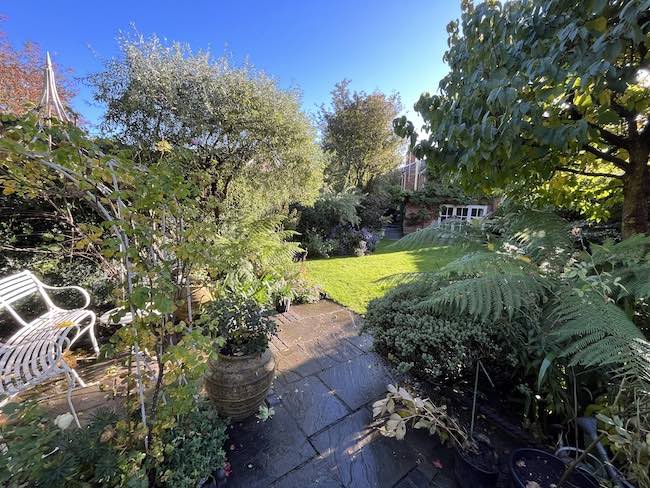 A keen novice gardener in Chester teamed up with the GardenAdvice experts with our MyGardenTeam service after completing a GardenAdvice one day gardening course fro beginners to develop this garden to add more colour and interest to this existing garden.
Gabi a GardenAdvice MyGardenTeam member from Chester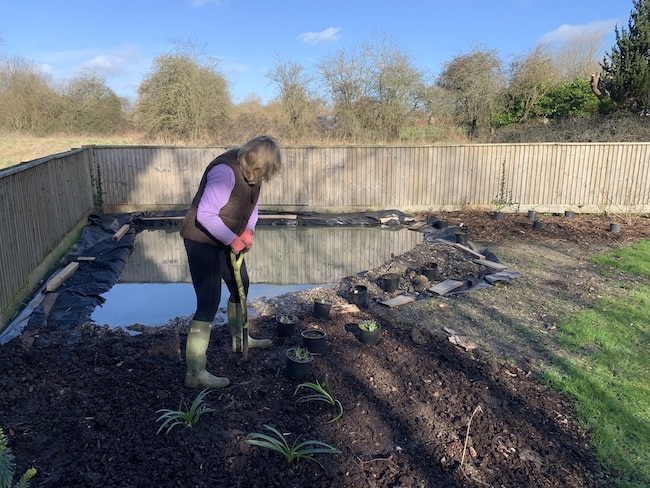 A GardenAdvice MyGardenTeam planting up a new pond created with our MyGardenTeam service which teams you up with an expert gardener from GardenAdvice to help you develop your garden with our assistance.
Sally a GardenAdvice MyGardenTeam member from Salisbury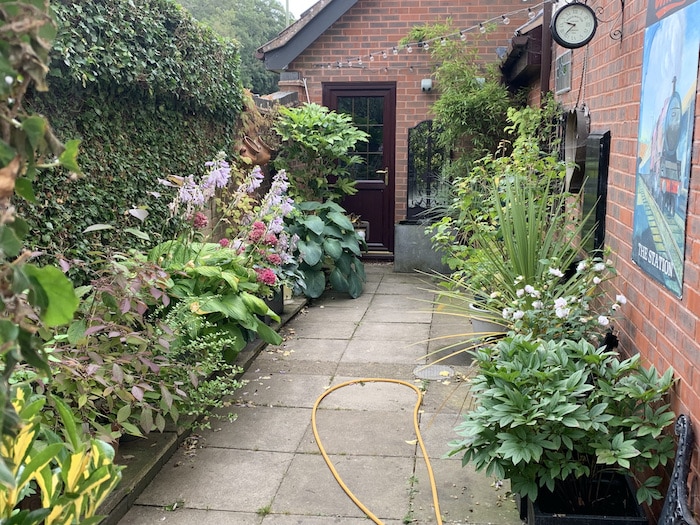 At GardenAdvice we believe that you should be able to create your own gardening paradise from your own garden vision and some help from the GardenAdvice team.
Our gardening courses and MyGardenTeam service has been especially designed to support you in creating your own garden with our online support and by visits to your garden by our qualified gardening advisors
The MyGardenTeam service is designed to enable you to team up with one of the GardenAdvice expert gardeners so that together you can develop your garden idea and build it together.
Visit some of our MyGardenTeam service clients and see how they are developing with our teams help.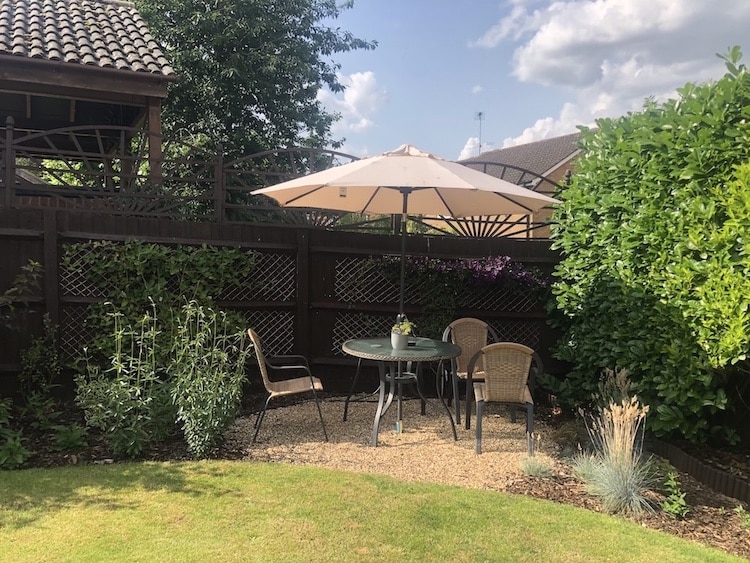 Jackie project with the GardenAdvice MyGardenTeam service was to develop a more interesting garden using plants to create all year around colour and interest. The main problem we had to solve include two dogs that dig up flower beds and love to roll in the soil, using landscape sheeting covered in bark and planting plants through the sheeting, this solved the problem and stop the dogs getting muddy and bring the soil into the house. Jackie's garden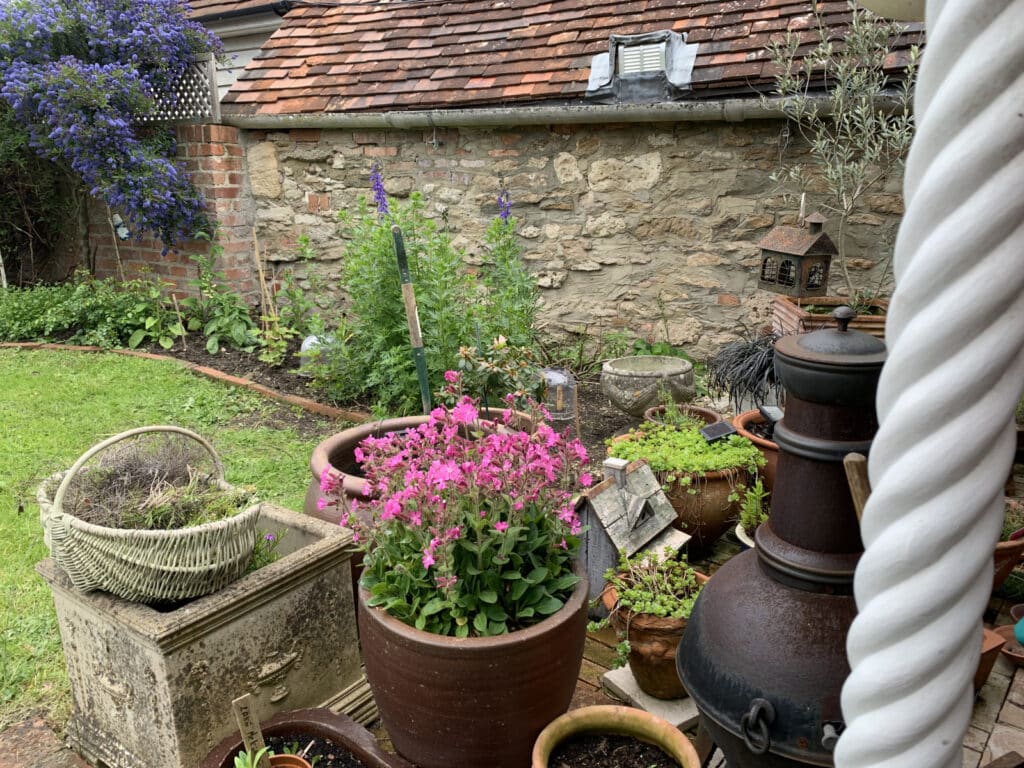 Patsy's project with the GardenAdvice MyGardenTeam service has been to restore and develop more summer colour into and existing walled garden with a cottage style whilst at the same time making it easier to maintain using mulches to suppress weeds. Pasty's Garden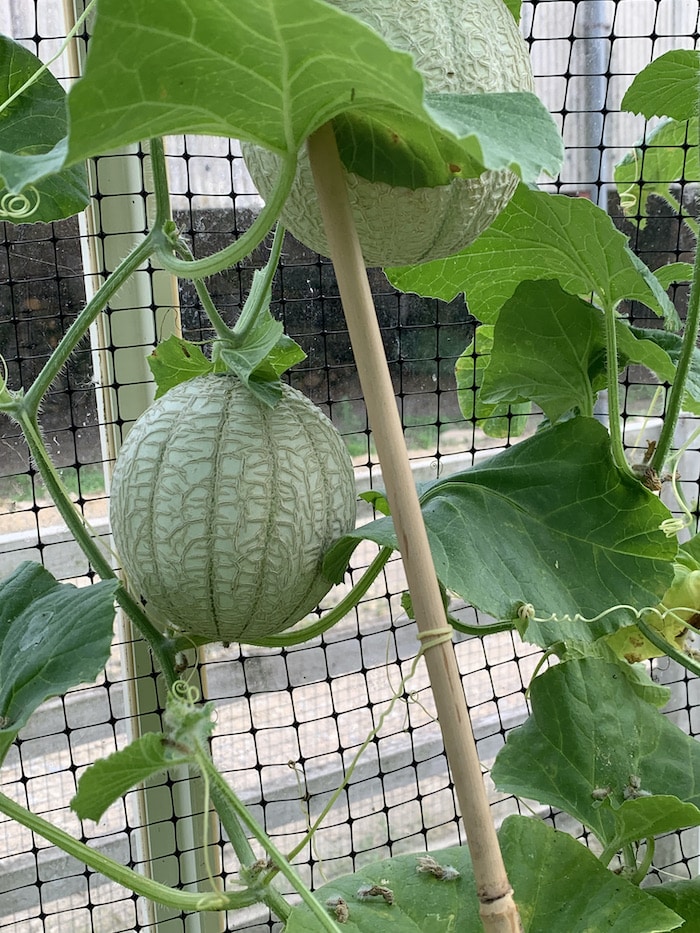 Sita and Mino buying a new house in Warwickshire which came with a substantial glasshouse and vegetable plot which had near been used. They joined the GardenAdvice MyGardenTeam service to learn how about gardening and undertook the GardenAdvice one day gardening course for beginners 6 months on since joining the GardenAdvice MyGardenTeam service they now grow enough fruit and vegetables to supply a family of four through the spring, summer and autumn and are working on producing crops for the winter months.