A Guide to Creating Your Dream Garden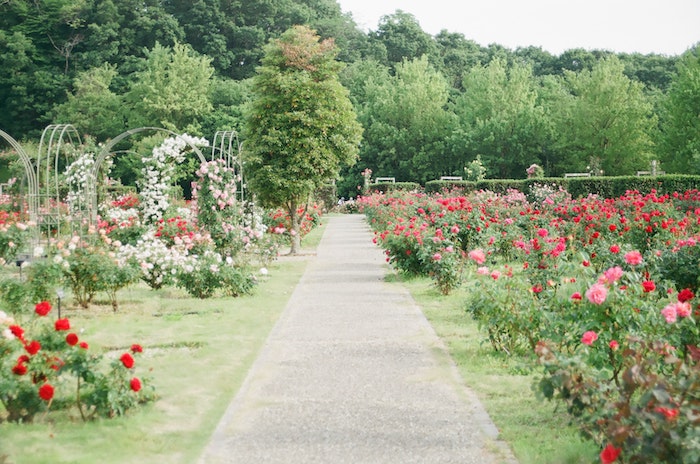 If you are an avid gardener, or you have an avid gardener in your life, you may be desperate to build your ideal garden and go to bed every night only to dream of this imaginary garden all night. However, it is possible to make your gardening dreams become a reality, and here is how you can do just that.
Upkeep It
One of the most important steps that you can take to create and enjoy your dream garden is to upkeep it. Gardens can often grow out of hand if you leave them to their own devices and if you do not put enough time and effort into their upkeep. So, to ensure that you can keep on enjoying the benefits of your garden, whether you love growing vegetables or flowers, you should consider looking at investing in landscape gardening tools that can allow you to both create your dream garden and to maintain it so that it looks as good as it does now for months and years in the future.
Think Outside the Flowerbeds
Although your interest in gardening might draw you to focus on how you can make your flowerbeds and planters look pristine, it is important that you also look outside of these features and instead study the improvements that you can make to your garden area as a whole. For instance, you might be able to create your dream garden by building a summerhouse, by laying down paths that can allow you to reach your flowerbeds easily, or by building a patio or decking area that can allow you to revel in your garden without getting your feet wet or dirty.
Light It Up
To ensure that your garden looks dreamy no matter what time of the day you are out in it, you should consider lighting it up with beautiful lights that can allow you to see your garden at its best. For instance, many people decide to use outdoor fairy lights and to string these around their garden spaces, while others choose free-standing lanterns, which often come on stakes that you can place within your flowerbeds. This can then ensure that your hard work on your flower beds and plot will always be visible, even in the winter when it gets dark outside incredibly early.
Add Furniture
Although you might think that furniture works inside only, it is just as important to consider adding furniture to your outdoor areas. By adding garden furniture, you will be able to sit down and enjoy your magical garden and even entice your family out into it or invite guests to enjoy nature with you, even if you simply decide to invest in a bench or swinging chair.
Paint Your Planters
Rather than simply using boring old wood to create your raised planters, you should get creative and consider personalising them by painting these planters yourself. You might even consider taking this one step further and using stencils that can add a more complex painted design onto your planters. However, you should make sure that you use a clear sealer to ensure that this paintwork can stay fresh and undamaged for many years to come.