Calculating the Right Size Pump for Your Pond
Calculating the right size pond pump is one of those tasks you only have to do once but can take time and some mental arithmetic.
It's important to get right.
Get a pump that's too small and you won't circulate enough water around your pond. Get one that's too large and you'll be circulating too much water and spending too much on electricity.
As choosing the right size of pond pump is something many pond owners contend with, we thought we would put together a quick guide to help.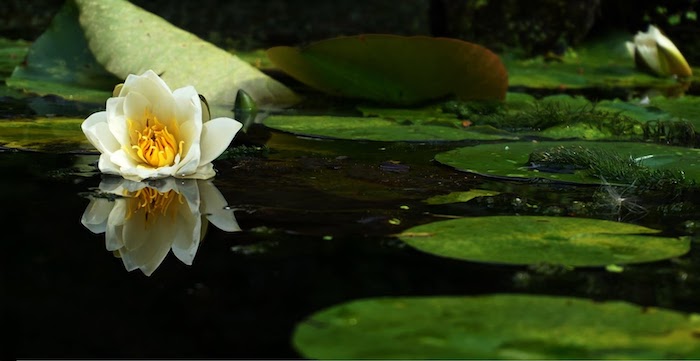 Ponds and pond pumps
Installing a pond pump can be a good move for anyone who wants their pond to thrive.
Poor water circulation is a recipe for disaster in any pond and can help the buildup of algae.
Pumps can also feed pond filters which also help keep your pond healthy. It's a balancing act between complementing the natural processes of a pond and plant life within it and helping keep fish healthy.
We tend to recommend using a pond pump with a filter if your pond needs help circulating water or if the water is prone to algae.
Submersible and non-submersible pond pumps
There are two main types of pond pump, submersible and non-submersible.
A submersible pond pump sits on the floor of the pond and will circulate water around. These are easy to install, economical to run and quiet.
A non-submersible pond pump will sit on the side of the pond with pipes feeding in and out.
Submersible pumps are the most popular because they are cheaper, quieter and have a wider selection.
We'll concentrate on submersible pumps here but the same calculations can be used for non-submersible pumps too.
Sizing your pond pump
So now we get to the heart of the matter. Calculating the right size pump for your pond.
It's actually quite straightforward when you know how.
You will need to know the water volume of your pond and the head height.
The water volume of a pond is calculated using length x width x depth x 1000.
For example, a pond that's 3m long, 2m wide and 1.5m deep would be calculated using – 3m x 2m x 1.5m x 1000 = 9000 litres
The common thought right now is to use a pump capable of circulating your entire pond volume within an hour, so the size of the pump would need to be capable of circulating 9,000 litres per hour.
If you also use a pond filter, you can reduce that circulation to once every two hours depending on how stocked your pond is.
In that case, you could buy a pond pump capable of 4,500 litres per hour. As the water is being filtered as well as circulated, the requirement is lower.
Head and lift height
We're not quite done with sizing the pump just yet. We now need to assess head height and lift height. This is mainly for ponds with fountains or water features, but may be relevant to you too.
Head height is the measure of the height between the pump and the fountain.
Lift height is how far above the pump water has to be pushed. This would be measured at the very top of the fountain spray.
If you don't have a water feature, you just need the head height. This is the vertical distance between where the pump will sit in your pond and the surface of the water.
In our pond size above, a 1.5m deep pond with a submerged pump will likely have a head of 120cm.
If you do have a water feature, you'll need a little more information.
In a situation like this, to power a fountain or water feature properly, you would take the measurement and multiply it by 1.5 to get a decent fountain.
For example, if your pump sits 120cm below the water line and you have a fountain that sprays another 120cm in the air, you'll need 240cm lift, plus a little extra.
Don't forget to calculate the pipe from the pump to the fountain into that calculation. The general rule is to add 30cm to the head calculation for every 300cm of pipe you use.
We appreciate there's a lot to get to grips with here. If you have any trouble sizing a pump for your pond. We're always here to help!