Creating a Garden Without Space for a Traditional Garden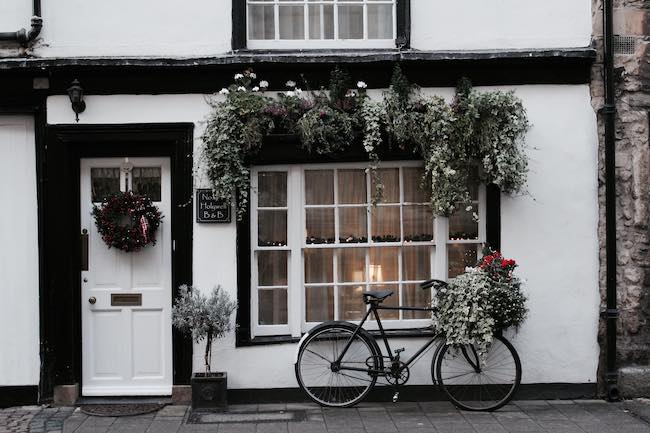 Embracing Urban Gardening 
In our increasingly urbanized world, finding space for a traditional garden can be a challenge. However, the lack of a backyard or outdoor area should not discourage you from pursuing your passion for gardening. Urban gardening offers a creative solution for individuals with limited space, allowing them to cultivate plants and create a green oasis in their own homes. In this article, we will explore innovative techniques and ideas to help you create a thriving garden without a traditional garden space. Follow tips and advice from the GardenAdvice team or view or download the gardening-without-a-garden pack from Thrive Click Here 
Window Gardens: One of the simplest ways to create a garden in a small space is by utilizing your windows. Windowsills can be transformed into mini herb gardens or flower displays. Choose plants that thrive in sunlight and do well in containers, such as basil, parsley, or succulents. Install small pots or hanging planters to maximize vertical space and add a touch of nature to your indoor environment.
Vertical Gardening: Vertical gardening is a fantastic solution for those with limited floor space. Install vertical garden systems on walls or fences to grow a variety of plants, including herbs, flowers, and even small vegetables. You can use hanging baskets, modular planters, or create your own DIY vertical garden with recycled materials. The vertical arrangement not only saves space but also adds an aesthetically pleasing touch to your living area.
Balcony or Patio Gardens: If you have a balcony or patio, you have the perfect opportunity to create a small garden oasis. Utilize railing planters, hanging baskets, and vertical trellises to maximize the space vertically. Choose plants that are well-suited for container gardening, such as tomatoes, peppers, lettuce, or flowers like petunias and marigolds. Incorporate small furniture and decorative elements to create a cozy and inviting atmosphere.
Indoor Gardening: Indoor gardening allows you to bring nature indoors and grow plants throughout the year. Utilize various techniques such as hydroponics, aquaponics, or traditional potting to cultivate herbs, leafy greens, and even dwarf fruit trees. Ensure your plants receive adequate light by placing them near windows or using artificial grow lights. Consider incorporating self-watering systems or plant care apps to help monitor and maintain your indoor garden effectively.
Community Gardens: If you lack outdoor space at home, consider joining a local community garden. These shared spaces provide opportunities to grow your favorite plants while fostering a sense of community. Many urban areas have community gardens that offer plots of land or shared gardening spaces for individuals to cultivate their plants. Participating in a community garden not only allows you to garden but also provides a chance to exchange knowledge and ideas with fellow gardening enthusiasts.
Limited space should never hinder your passion for gardening. By embracing urban gardening techniques, you can create a thriving garden even without a traditional garden space. Whether you opt for window gardens, vertical gardening, balcony or patio gardens, indoor gardening, or community gardens, there are numerous opportunities to bring the beauty of nature into your urban living environment. Start small, experiment, and let your creativity flourish as you nurture your plants and create a green haven in your own unique way.