How and Why to Protect the Bats in Your Lovely English Garden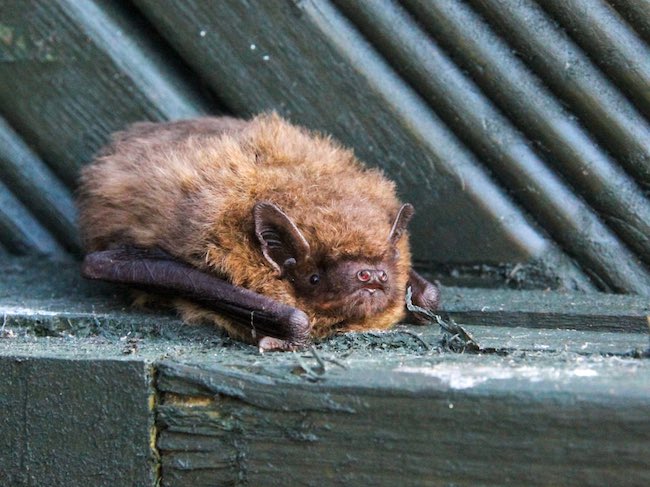 Try telling a friend that you are on a mission to protect the bats in your lovely garden and watch their response. They are likely to ask if you've gone batty, and yes, the pun was intended. But in all reality, it does sound a little loony to say that you are seeking ways to protect the bats in your garden and many people may be taken aback by that. Actually, you just may be onto something really great when it comes to keeping your garden as lovely as it is, and all done quite naturally the way nature intended. So, how can you protect the habitat of bats in your garden, and for that matter, why would you want to? It's quite simple if you think about it. So, let's get thinking!
Let's Start With Answering Why Bats Are Beneficial
One of the things you've been looking to do is build a pergola out back so that you could sit outdoors in the warm summer months to enjoy all the blossoms you have blooming whilst sipping on a cool drink or enjoying a summer barbeque with friends. Unfortunately, the mosquitos are so thick that it's not something you have been ready to even think about. You want to sit and enjoy a meal, not be the meal for those hungry little pests!
Then you heard about bats and how they are insectivorous. They can eat as many as 1,000 midges (mosquitos or gnats) in a single hour and that was all you had to hear. Upon further research, you found that the best way to protect bats in your location would be to protect their habitat.
Remember, when developing a property and there are bats resident, you will need a bat survey for planning permission. Don't forget that bats often roost in attics, so a loft conversion may require a bat survey so that their roost can be safely relocated. It's all about protecting them after all. When seeking a bat survey, choose an expert to help you understand bat surveys and how to protect the bats on your property.
Bear in mind that bats are beneficial in pollinating plants. While bees are most commonly thought of as pollinators, you would not need to worry about bats diminishing the number of bees and butterflies that feast on the nectar of your flowers by day. In fact, the reason why bats don't usually eat bees isn't that they sting but rather because bees like to feed in the warm sunlight whilst bats like to fly freely and feed at night. Therefore, the only pests that bats will keep to a minimum for you are those pesky midges that like to feast on you, and not something you like at all!
How to Protect the Bats That Have Called Your Garden Home
It is important to understand that food, water, and shelter are what they seek, so your ability to provide those things for them may vary based on your location. For example, it is often suggested that a pond would be a lovely source of water for bats, and ponds near thick trees would probably work best. However, if your home is in a highly populated area, chances are slim that you'd have a forest for bats to roost and rest in.
A beautiful bird bath might do nicely and there would probably not be a conflict as birds like to bathe and drink in the daylight, much like bees and butterflies. Bats, on the other hand, will almost always eat and drink at night. So, a birdbath is probably a really great idea. Besides, if you had a birdbath with a fountain, the sound of running water would be as calming to your nerves as the lovely plants around you.
Resting and Roosting
Then it's important to think about providing bats with a safe place to rest and roost. In areas that are more developed, you will often find that bats have made their way into attics and garages, or garden buildings. In outlying areas, you will typically find bats resting and roosting in hedges and trees. Therefore, in populated areas where you are trying to keep them out of your loft or garden buildings, you might want to invest in the materials to do a DIY bat box.
It is highly recommended that you use rough wood because this would most closely resemble the trees in which they naturally roost in. It is easier for them to cling to and, to put it in human terms, it feels more like home to them. If you want to protect the bats that have made a home in your garden, then give them a home that will feel like home! Otherwise, they just might wander off to pollinate someone else's garden and you don't want that, do you! They're your bats after all! They are doing their part to keep insects to a minimum, so you want to protect them at all costs!
Beware the (Mis)Understanding of Bat Mitigation
When we speak of mitigation in the insurance industry, for example, we are talking about ways to reduce or lower the risk. Therefore, the first thing that comes to mind when you hear of "bat mitigation" is you are likely to erroneously think these are ways to reduce the number of bats on your property.
In actuality, that term refers to ways to mitigate hindrances to their survival. It refers to finding ways to prevent anything that will reduce survival rates among the bat population. Many of the 18 species of bats common to the UK are on the endangered species list soconcerned citizens and governments in the UK and throughout Europe are taking active steps to ensure their survival.
If legislated measures are not strictly adhered to, the bat population in the UK would be even further reduced. Rather than a mammal to be feared, and yes, they are mammals and not Aves, they are now seen as quite necessary to the ecological balance of the world – and that's a fact. Again, although a bat survey isn't required unless you suspect bats are resident, protecting this endangered species is something you can easily do with a few tips to give them the food, water, and shelter they need to survive and propagate