How To Secure Your Home This Winter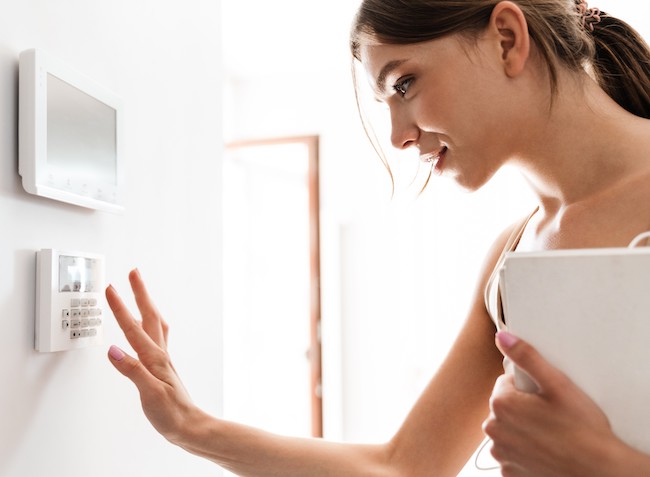 Home security should be a primary focus all year round, but for many it can be even more worthwhile in the winter months, as certain areas can see an increase in crime as the days get shorter and the evenings get darker earlier. There are additional considerations for security in these months too, namely that colder temperatures can lead to failures within not only home security systems but also lighting – and there is even an increase in home accidents at this time of year. The great news is that there are plenty of ways to ensure that your home is secure this winter and you won't have to implement any complicated or costly solutions to feel safer in your home.
Top security tips for winter
Maximise lighting
One of the best deterrents for burglars is well illuminated spaces, so one of the best things you can do is add extra lighting around your home. LEDs not only have fantastic energy saving capabilities so you won't have to worry about increasing energy bills, but they are more affordable than ever before and come in all shapes and sizes for every need. These simple lighting solutions are often made with durable materials and won't struggle in colder weather like their luminescent counterparts – not to mention the fact that you can purchase options with motion sensors or timers so you can really cater this element of security to your needs.
The best areas to target are doorways and entrances, but it can also be a good idea to ensure that garages and car parking areas are well-lit so that you can clearly see the immediate area (this could even help with minimizing accidents, such as slips and falls on icy ground).
Install a doorbell camera
In recent years, doorbell cameras have become a staple for home security, as these can offer a unique insight into activities that go on right outside your front door whether you are at home or away. As Covid-19 presented a wealth of opportunities for shopping from home, more and more people get deliveries now than ever before, and there has been an increase in package theft. These devices can be found at fantastic prices, are often simple to install and go hand in hand with an array of LED lighting solutions to ensure that you have maximum visibility at any time of day or night.
Perform some general home maintenance before bad weather kicks in
This might seem like a strange home security tip, but the reality is that you will want to check all window and door locks (and upgrade any that may not be functioning at full capacity) and spot areas that could present weaknesses that burglars can exploit. It can be a good idea to invest in a strong LED torch and survey your home both during the day and at night to identify areas that could do with maintenance to boost security.
Don't leave your home at risk this winter
All of the tips above are so simple to implement and won't cost you a huge amount of money, so there's really no reason to leave your home at risk this winter. Even if you only improve the lighting around your house, you will significantly increase security, so be sure to do at least that.