How to write a dissertation work related to the gardening industry
The dissertation work is one of the final steps of your major and helps you transform the insights you have gained during your studies into written words. You need to utilize scientific information about the principles of growing, utilizing, and realization of grasses, fruits, trees, and specialty plant crops. Here are some insights that will make your dissertation research more productive: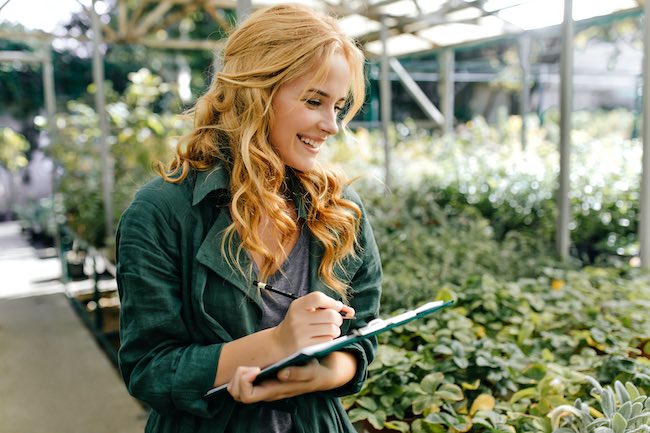 Use various sources for research
Stay up to date with recent studies related to your major. You can start your research using Google Scholar, Botanicus, or Project Gutenberg advanced search to find basic information and learn trends. Use only those sources that are recommended by your university, like the University of Illinois. Also, consider such sources that contain already written and published dissertations to have an idea of which topics were already covered by other researchers and identify possible gaps for your own research:
ProQuest Dissertations and Theses Global
WorldCat (OCLC)
MSU Electronic Theses & Dissertation (ETD)
Suppose you can't find the right direction or need guidance with your dissertation research. In that case, you can contact your advisor or use online dissertation writing help to get professional assistance on all stages of the writing process. As dissertation writing takes a lot of effort and time, ask for assistance to make the process easier and more
Choose an interesting topic
If you want your dissertation written quickly, you need to choose the topic you will be really interested in. As it takes time to research appropriate sources, it will be much more pleasant to dive into articles and books related to your initial interests. Depending on your field of study, you can focus on various aspects of your gardening industry to find the best one. Here are some interesting topics you can reflect on:
Improving food security through the development of community gardens
Integration of vertical gardens and farming into city centers.
Backyard gardening as a tool for health improvement and wellbeing.
Economic benefits of organic farming.
Development of evaluation techniques to define the impact of farming on the domestic economy.
Creation of planning tools for school gardens.
The impact of community gardens in urban areas.
Development of innovative strategies for independent garden centers.
The analysis of customer choices for gardening products in a specific area.
The relation of botanic gardens and tourism.
Marketing aspects of the gardening industry in a particular region.
The effectiveness of sustainable gardening.
Effective development of tomato taste.
Growth regulation of annual ornamentals by retardants and biostimulators.
Formulate a specific research question
A research question is a key question that ties your dissertation into a whole one, and each chapter should provide an answer to that question. It should be clear, relevant, correspond to the scope, and be complex enough for the dissertation research.
Let's imagine that you have chosen the topic "Economic benefits of organic farming." Then your research question may sound like the following:
What are the long-term economic benefits of organic practices, and whether it's beneficial to move from conventional farming? How do economic benefits vary across the region?
Create a schedule
The dissertation process required students to conduct a literature review, provide experiments (optionally), and draw insights related to a specific topic about gardening. The amount of work should be logically divided into parts and planned ahead of time to be sure you can complete it within the required amount of time. Consider that some topics may need experiments in the laboratory, garden, or farm in order to provide the results of your field research. Consult your mentor to allocate the time for your research.
Proofread and edit the final draft
When all the parts of your dissertation are complete, it's time to reread the whole text and check grammar, style, and punctuation to make the text shine. You can split the process for several days or even weeks, as the editorial process of a large amount of text requires extreme concentration. You can use Grammarly and other grammar-checking services that will assist you in identifying major mistakes and fixing them.
Also, run parts of text through an AI content detector to make sure you have appropriately cited sources or used AI-generated content wisely. This action will save your nerves and help you feel confident that your text doesn't contain unintended plagiarism.
Participate in webinars, workshops, and events
It is one of the best ways to find inspiring information and food for thought. Dissertations on gardening may require not only theoretical knowledge but also require practical implementations. That's why try to attend workshops provided by your educational institution or another organization to have hands-on experience with expert gardeners and enthusiasts in the field.
Wrapping Up
A dissertation in gardening is an excellent experience for every student who completes their studies in the field of horticulture, botany, or landscape design. Combine your initial interests, hands-on experiences, and your insights on the future of gardening, and your dissertation will shine!