Installing Outdoor Lights In Your Garden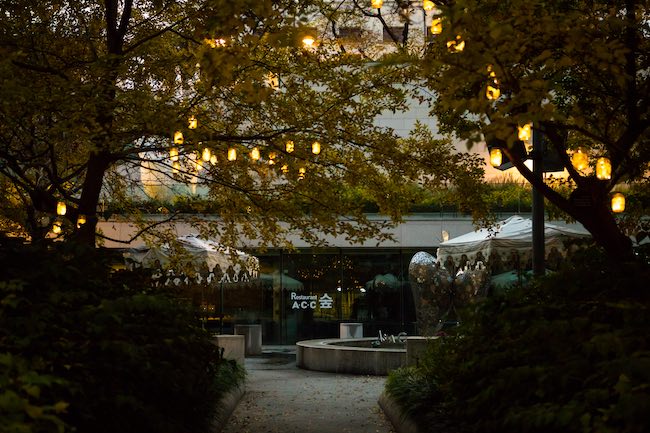 You can always do more with your garden to make it a more dynamic space. Style and practicality often work in perfect tandem in these outdoor areas, too.
Homeowners have recently enjoyed their gardens more than usual, spending more time in them and trying to utilise them to their full potential. Still, these plans can be disrupted as the seasons change and the days get darker… unless outdoor lights are installed.
While it can seem like a simple solution, there are a few things to consider as this process begins. If you're going to do something, you may as well make the most of it. Read on for some tips for installing outdoor lights in your garden.
Find a Quality Electrician
Some people try to do DIY work when installing outdoor lights. If the project is as simple as inserting a plug into a socket, that's valid, but more involved undertakings require an expert's touch.
Instead of endlessly searching 'electricians near me' online, visit one-stop web domains like MyBuilder to find the tradespeople you need. Their highly rated service connects you with the perfect electricians for the task you have in mind. State what the job is, then get access to profiles, work histories, and quotes from eligible electricians near you.
You can find more than electricians with these services too. Other tradespeople, such as gardeners, are listed, so if you want to give other parts of your outdoor areas an upgrade, you can do so with this help too.
Outdoor lighting projects aren't often an emergency job unless security concerns are being addressed, but it's still a good idea to move these projects along promptly. By finding trustworthy professionals in a flash, you won't need to worry about the process becoming stalled or bothersome at any juncture.
Avoid Hazards
Your garden can seem like a tranquil space where nothing can go wrong. However, there are plenty of opportunities for dangerous mishaps to occur, especially when it comes to installing outdoor lights.
So long as you're careful, things will be fine. Ensure you keep the lighting equipment that creates a lot of heat away from flammable materials (which are many in the garden, obviously). Incandescent, light emitting diode (LED), compact fluorescent (CFL) and halogen light bulbs generate a lot of heat, so they'll need to be carefully arranged too.
Moreover, it's best to have outdoor, weather-resistant light receptacles. Ensure they're rated as being so if you have any uncertainties. You could also install a cover over it to keep it dry and undisturbed, as this might grant you some extra safety assurances.
Some homeowners might plug their outdoor lights into an indoor outlet. However, this can also lead to trip hazard problems, and it's not very sightly to have cables sprawling in and out of your home either. Therefore, it's best to keep everything outside as much as possible.
Consider Going Green
There's always a way to put a greener spin on your home improvements. These principles can be applied to outdoor lighting arrangements too. After all, if a space should be green, it's your garden!
For example, solar-powered outdoor lights can be highly effective, adding ambience, bolstering security, and even being more cost-effective too. So long as you buy the right makes and models, and take care of them properly, they can last you beyond the sunny summer as well.
Another great thing about eco-friendly efforts is that it makes for a great conversation starter. If you're hosting get-togethers in your garden, these discussions can come up naturally and help people view your green spaces with a new perspective and appreciation. Eco-friendliness is trendy and pragmatic, so it's a win-win situation.
Some lights can be turned on and off with sensor systems too. If solar lights are perhaps too dim in certain areas of your garden, then a sensor compromise could help you at least conserve energy automatically.
Plan with Space in Mind
Gardens come in different shapes and sizes. Not all lights will be suitable for every space or area within it.
It's a good idea to place dimmer lights closer to the house and brighter lights further down towards the borders and away from the seating areas. That way, you can control the ambience with finer precision and avoid lighting up areas too brightly and harshly. Too much light may also attract bugs, much to the bother of people sitting nearby.
The direction your property faces can also change things. West-facing gardens may only have sunlight hit their very ends, while south-facing spaces can be bathed more consistently in the sunshine. Plans for solar-powered lights may not seem viable if your garden only gets so much sun. Factors like these can influence what types of lighting you'll buy and where you wish it all to be installed.