Moving into a smaller property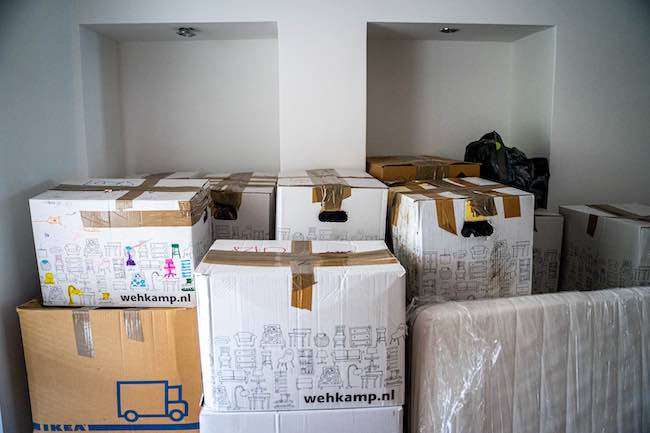 Moving into a smaller property – also known as 'downsizing' – may be a lifestyle choice or an object of necessity. For many people, it's the natural step when adult children fly the nest, or a large property simply becomes unmanageable in old age.
However, downsizing can also be a logical choice to save money, release equity, or reduce maintenance costs. With our cupboards and lofts bursting with possessions, moving to a smaller home can be daunting, posing many challenges to overcome. So, to prepare for the move and ensure it goes off with minimal disruption, it's worth following some simple steps in the months and weeks before.
Change the way you think
When you're downsizing, it's easy to be consumed by panic about the process of moving to a smaller property. Instead, focus on the benefits: lower mortgage or rent payments; reduced maintenance time and costs; more disposable income to enjoy; and a more relaxed way of living. Downsizing can also mean living closer to family, facilities, or a desirable area, which can bring many rewards. For example, rural properties tend to be more desirable in many regions and, therefore, more expensive, so a smaller house is a trade-off for a more enjoyable way of life.
Decide what possessions you don't need
Moving to a smaller home probably means having to offload some of your possessions. This can be a complex task but, with a systematic and emotionless approach, can simplify the process.
Identify the essentials.
If your home was consumed by fire, what items would you be most upset to lose? Which would need immediate replacement? Answering these questions can help you separate the wheat from the chaff to identify your priority possessions.
Dispose of the obvious.
Reduce your possessions by removing broken or faulty items, duplicates, functionless clutter, and things you simply don't like. Some people set a timescale to identify worthless possessions: if it hasn't been used for five years, eliminate it. The exact length of time you choose is likely to vary!
Change your habits!
It's likely that the way you live your life now is dictated by the size of your property. For example, you may regularly host large social events that, in a smaller home, will be impractical. Considering how your regular activities may change after the move will help you to adapt to your smaller home. Remember, you're downsizing to a different way of life, not a worse one! Preparing for that change can help you adapt.
Get ready for the move
As with any property move, preparation is key to a smooth transition. In a smaller home, you'll have enough things to think about and problems to solve without unnecessary complications, so timely preparation can simplify the process. A moving house checklist is a simple yet effective way to be ready on time. At the end of the process, you'll have a new adventure to commence, with slimmed- down possessions that will make your life simpler, less time-consuming, and more enjoyable