Permaculture & The Rewards Of Holistic Gardening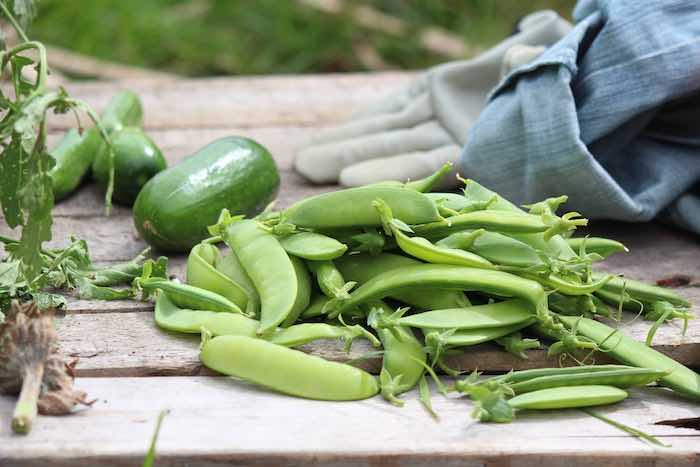 Whether you have a simple garden, or a small farming operation, permaculture is an effective solution to the growing number of issues surrounding climate change, agriculture, and also urban living.
What Is Permaculture?
Permaculture is an approach to land and crop management that seeks to create, and in some cases, restore, natural, eco-balanced garden and farming environments that are healthy, sustainable, and abundant.
Though it has been around for quite some time, originating in Australia in the late 1970s, the various techniques, practices and insights that are incorporated, are generally far older. Taking useful knowledge from cultures and farming practices all around the world, and across history, and adding some practical modern thinking, permaculture has a wide range of benefits and solutions for a wide range of issues and circumstances.
Eliminating Pesticides & Toxic Chemicals
One of the major goals, and most appealing aspects, of permaculture is the potential for eliminating the need for toxic pesticides, fungicides, and chemical fertilizers.
Instead, permaculture employs a natural system of companion-plants used to repel or distract the common pests that attack crops and gardens, and cover crops that are used to contribute to healthy nutrient-rich soil. This in turn gives gardens and plants healthier and more robust immune systems, and the ability to resist parasites and fungal infections.
Rejuvenation & Effective Soil Maintenance
Permaculture has been proven to be particularly useful for the rejuvenation and rehabilitation of soil, particularly in arid environments and places where the ground has, eg. been degraded due to over-cultivation or erosion. With intelligent design using swales and mulching, nutrients are trapped in the right areas, and are constantly being fed back into the soil.
Smart Water Management
The swale design and natural landscaping aspects of permaculture allow for smarter and more efficient use of water. By working with swales along the natural contours and elevation of a given piece of land, as well as mulches to prevent evaporation, water is efficiently confined and distributed where it's most needed, with minimal wastage.
Greater Crop Yields
Healthier plants and growing environments have the singular benefit of inevitably leading to greater crop yields, both in quantity and in quality of nutrition. Furthermore, greater yields are possible in a smaller area of space, making it especially useful in more densely packed urban and semi-urban environments. Plus, with a greater yield you always have something tasty to snack on when you play bingo for real money.
Practical Use Of Space
Permaculture is designed to be effective in wide variety of different environments and spaces. From small urban backyards to large pieces of agricultural land, in arid or lush climates, it seeks to use the given space in the most efficient, productive, and environmentally aware way possible.
Alleviating Food Costs, Poverty & World Hunger
One of the predominant dilemmas at the core of today's societies is the over-reliance of large-scale farming and commercial distributors to provide food for the masses. With every generation, people and cultures around the world are losing their knowledge of how to grow their own food. Permaculture, however, can be used by anyone, from the richest to the poorest, to better their own lives, their environments, and alleviate the social impact of unhealthy, unsustainable, commercially driven, large-scale food production.