Six Great Outdoor Gadgets For Garden And Patios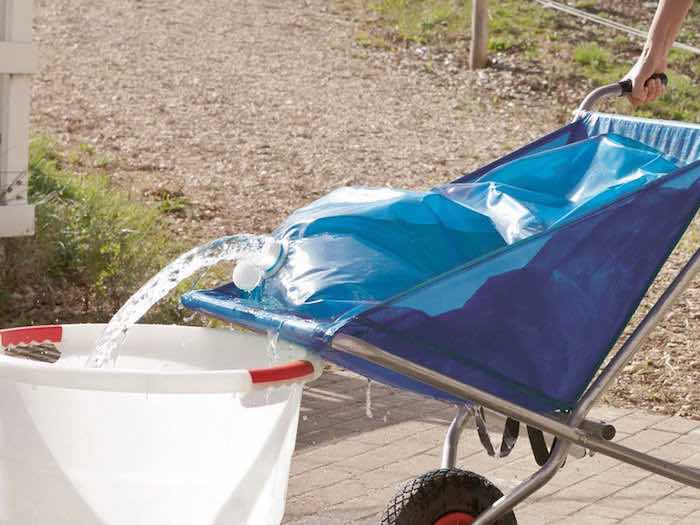 With so much of daily life being indoors these days, there has understandably been a resurgence of interest in various outdoor activities like gardening and outdoor home-improvement. And so, number of useful outdoor gadgets have begun to trend in sales.
1. Inflatable Furniture And Movie Screens
For those who have never had the experience of watching a movie outside with your family and friends, you can now purchase inflatable furniture, as well as inflatable movie screens. The material is light and tough, and the furniture comes in range of fun shapes and colors, from beanbag-esque, to lazy boys, and loungers. The movie screens can range from not much bigger than your average modern TV, to a whopping 80 feet in size.
2. Big Foot Pushover Slippers For Boots
It's remarkable that someone didn't think of them sooner. Slippers for your boots that you can use when you are in a rush and don't have time to take of your muddy Wellingtons when entering the house. Or perhaps you just want to slip for a cup of tea while busy in the garden? Want to keep your freshly cleaned patio clean of footprints? The uses are endless.
3. The Wheelbarrow Water Bag
Just looking at a picture of the wheelbarrow water bag, it's easy to see why it's so incredibly useful. Not only does it allow water to be transported via wheelbarrow without worrying about leaking or splashing, but it also allows more water than the wheelbarrow could otherwise carry. Furthermore, it has a convenient outlet situated at just the right spot to allow easy filling. And to empty it, simply tip the wheelbarrow as you normally would. Brilliant!
4. Solar Powered Dummy CCTV Camera
Concerned about growing crime rates, but not concerned enough to invest in an expensive security system that will use up your bingo Canada winnings? Dummy CCTV cameras are becoming increasingly popular. A solar panel on top keeps the battery powered, and every night an in-built sensor turns on its LED lights and makes it appear to be just like a functioning CCTV camera.
5. Window Mounted Bird Feeders
Whether you're a bird-watcher, or just like the idea of birds around your house and garden, window mounted bird feeders are a great way to get closer and more personal with our little cute feathered friends. Mounted using powerful suction cups, the feeders can be placed wherever you want on a window's surface. Furthermore, the window's reflections will likely disguise your presence at certain times, allowing the bird's to happily feed in peace, while giving you the pleasure of their company.
6. The Air-Pot
For serious gardeners, a new invention called the Air-Pot is making the job of growing plants above soil all that much easier. It's innovative design feeds oxygen into the soil and encourage a healthier and more robust root system.
Conclusion
This is just a few choices from a very long and continually updating list of new outdoor and garden gadgets currently on the market. With more being invented and marketed every day, the next big thing is sure to be around the corner.