Top Tips for Creating a Garden Room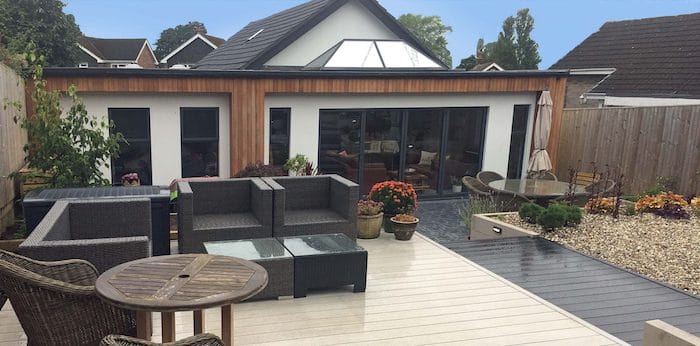 Creating a garden room for your home can encourage you to spend more time outside and can enable you to extend your living space. So then, if you are planning to design and build a garden room that both you and your family will adore, here are some top tips that can help you to create the best garden room for you.
Before you do anything, it is essential that you consider its purpose and what you want to get from the room. Garden rooms can be used for many possible activities, from entertaining guests and playing games to working, working out, or even hanging, washing, to dry. By deciding on what the room in question is for, you will be able to create a purpose-built space that can meet all of your family's needs.
Your new room may be located in the garden, but this does not mean that it has to be the same temperature. Instead of having to suffer through a freezing room during the winter months, you should consider connecting it to your heating system and installing radiators from Warm Rooms that can increase the ambient temperature and make sure that your garden room is just as comfortable as the rest of your property. This will mean that you can use your room no matter what the temperature is outside.
However, you should not try to block out nature entirely and pretend that your garden room is just the same as the rest of your house. Instead, you should try to make nature an integral part of your garden room and ensure that the indoors and the outdoors flow into each other. You can do this by installing large windows and French doors that can open outwards, and that can be propped open to allow for a smooth transition between the indoors and the outdoors. You should make sure that you fill it with plants that can cope with the lower temperatures of your garden room, as this will ensure that you can breathe in nature whatever you are doing in the space.
One of the main problems when it comes to garden rooms, though, is keeping them clean. So often, cobwebs and dirt can easily accost your garden room and make it look wild before long. So then, rather than allowing it to be taken over by nature completely, you should ensure that you sweep the floorboards regularly, especially in fall and winter, that you wash the windows, and that you dust the corners of the room and the ceilings. This will help keep creepy crawlies out and make sure that you always have a welcoming space to relax in, no matter how long you have left the room to its own devices.
Garden rooms are now incredibly popular due to COVID-19 and multiple lockdowns and can add value to your home. By following this guide, you will be able to create and maintain the perfect garden room for your family.