5 Beautiful Gardens in Las Vegas You Must Visit
Although Las Vegas might be more famous for its casinos, live shows, and the Strip, it's also home to some of the world's biggest and most beautiful gardens.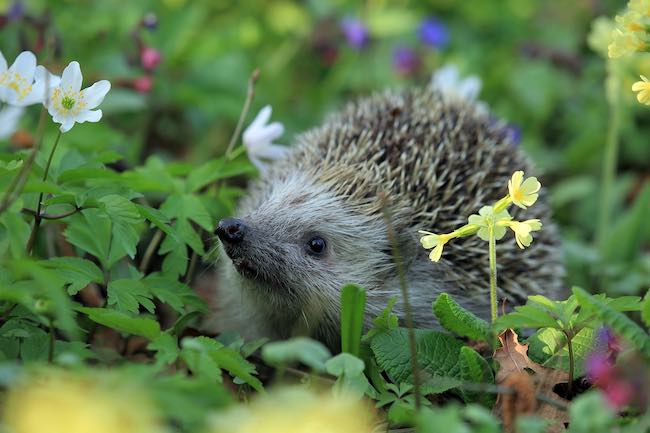 Both Las Vegas and the immediate surrounding area are home to breath-taking gardens, most of which focus specifically on species of cacti. Let's take a closer look at five gardens in the city that you absolutely have to visit.
1. The Gardens at the Springs Preserve – 8 Acres
The Springs Preserve itself is a massive 180-acre nature preserve open to the public that is complete with dozens of attractions, with the biggest being the eight-acre botanical garden. This botanical garden is home to the world's most extensive collection of native Mojave cacti, desert shrubs, succulents, and more.
According to the Garden Tourism Awards, it is one of the "Top Ten North American Gardens Worth Traveling For". It also received the Award for Garden Excellence from Horticulture Magazine.
Within the botanical garden, you'll find the Mojave Desert collection, the Teaching Garden, a vegetable garden, Cactus Alley, a rose garden, an herb garden, the Enabling Garden, a palm garden, a wildlife garden, and more. It is by far one of the most diverse gardens in all of Nevada and the USA.
2. Bellagio Conservatory & Botanical Garden – 3.2 Acres
In addition to being one of the most famous hotels and casinos in Vegas, the Bellagio is also home to one of the biggest botanical gardens in the city.
With well over 14,000 square feet of space, about 3.2 acres, it houses hundreds of trees, shrubs, flowers, cacti, and more. You could spend a whole day here and still not see everything!
The Bellagio Conservatory and Botanical Garden hosts a massive team of engineers and horticulture experts who transform this vast space into a mesmerising combination of colours, scents, sights, and sounds five times per year.
It is completely transformed every spring, summer, fall, and winter, with a special display during the Lunar New Year. The display changes with the seasons, which means that there's always something new to see.
If you miss even one of the seasons at the Bellagio Conservatory and Botanical Garden, chances are you might never see the same setup again.
3. Ethel M Botanical Cactus Garden – 3 Acres
It is interesting to note that while the main attraction here is generally the Ethel M Chocolate Factory itself, it is also home to one of the world's most impressive botanical cactus gardens.
This stunning three-acre garden is home to well over 300 species of plants, most of them succulents and cacti native to the American southwest, South America, and Australia.
You'll also find plenty of shrubs and desert trees here, all of which have been carefully curated and selected for their beautiful floral displays and abilities to adapt to the harsh climate of Las Vegas and the surrounding Mojave Desert.
The garden is especially attractive around Christmastime, when well over 1,000,000 sparkling lights adorn the cacti and surrounding plants. This makes it a fantastic destination for people who will appreciate the combination of beautiful plants and bright holiday lights.
4. Baepler Xeric Garden – 2 Acres
Although it might not be renowned as some of the country's finest educational institutions, the University of Nevada, Las Vegas is home to one of the country's biggest arboretums.
Though its scale is impressive, with 280 acres of landscaped turf, shrubs, and trees, what we are really interested in is the Baepler Xeric Garden located right in the middle of it. Consisting of two acres of some of the most beautiful desert plants on the planet, it is often referred to as a living laboratory of high-desert non-native and native plant life.
It was finished back in 1988 and is still studied to this day by biology, architecture, and even ornamental horticulture students.
For those who don't know, xeric (xeros) is a Greek word that means dry, with this garden serving as a guide on how the combination of efficient irrigation systems and drought-tolerant plants can create attractive and sustainable landscapes. It's always nice to see a combination of beauty and education!
5. San Miguel Community Garden – 2 Acres
The San Miguel Community Garden is by far one of the most interesting places in all of Las Vegas. This is a unique community garden created by a non-profit organisation to ensure that Las Vegas residents have an opportunity to grow their own fruits and vegetables.
Everybody who chooses can rent a small plot at a small cost and grow their own fruits, vegetables, and other plants. But visitors who just want to see the stunning sights are always welcome. You don't need to rent a plot!
There are also various programs in place that allow patrons to purchase the produce grown in this community garden. Although it may not be home to a huge variety of bright flowers and spiky cacti, it is nonetheless full of natural beauty.
Some people may not consider fruit and vegetable gardens quite as beautiful as botanical gardens, but the San Miguel Community Garden is an exercise in sustainability, self-sufficiency, and amazing horticultural and agricultural practices. Now that's beautiful!
Conclusion
Though most people come to Sin City to take in the entertainment, stay at the luxury resorts, and experience the types of casinos and slots that are reviewed on casinos.com, there is plenty more to see in this desert town that never sleeps.
If you're into horticulture or just appreciate a beautifully arranged garden, the spots above are well worth adding to your next Vegas itinerary!