7 Themed Photobook Ideas to Showcase Your Garden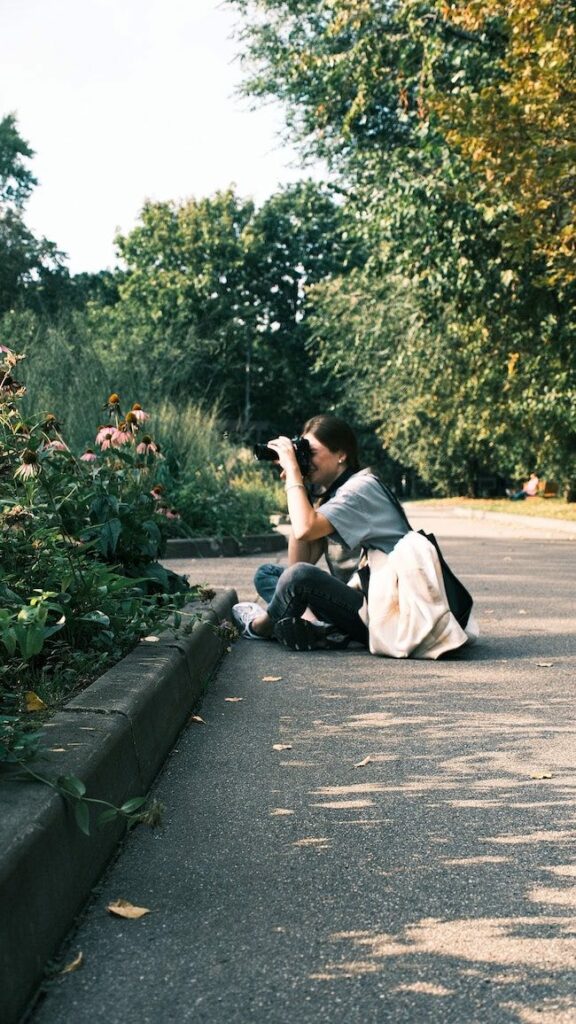 Ever wandered in your garden and marveled at its beauty? Gardens are not just spaces; they're stories!
Each plant, each pathway, and every corner have a tale to share. Why not capture these stories in a photobook? And not just any photobook, but a themed one that resonates with the soul of your garden.
Why Themed Photobooks for Gardens?
Gardens evolve. They change with the seasons, with the years, and with our personal journeys. Regular photos capture a moment, but themed, new home photobooks capture an essence.
Benefits of Themed Photobooks
Personal Connection: By focusing on a theme, you dive deep into a specific aspect of your garden, forming a personal connection.
Narrative Flow: Themes provide a structured narrative, making the book more engaging.
Gift-worthy: Themed photobooks can be excellent presents for loved ones.
Diverse Themed Photobook Ideas
Let's delve into some themes that can truly do justice to your garden's splendor.
Seasonal Showcases
Spring Bloom. As winter recedes, gardens burst into life with the Spring Bloom. This theme celebrates the rejuvenation of nature, highlighting tender buds, vibrant flowers, and the symphony of colors that announce the arrival of warmer days and renewed growth.
Showcase the fresh blooms and vibrant colors that spring introduces. Capture close-ups of dew-kissed petals or wide shots of floral fields.
Autumn Hues. Autumn paints gardens in a mesmerizing palette of golds, oranges, and reds. The Autumn Hues theme captures this transition, showcasing the delicate dance of falling leaves, the rich textures, and the serene atmosphere that envelops gardens during this reflective season.
Autumn transforms gardens with its golden hues. Document the transition of green to gold, capturing the charm of fallen leaves.
Specific Plant Focus. Dive deep into the world of a single plant with the Specific Plant Focus theme. It's a tribute to the beauty and intricacies of one chosen flora, tracing its lifecycle, variations, and its unique role within the garden's ecosystem.
Devote your photobook to a specific plant or flower. Dedicate pages to its growth, its variations, and its role in your garden.
Gardens through Time
Gardens are ever-evolving tapestries woven by nature and nurtured by humans.
The "Gardens through Time" theme provides a nostalgic journey through the various phases of your garden's life. From the initial planting of saplings to their mature, majestic forms, or the transition from a barren patch to a lush green haven, this theme chronicles these metamorphoses.
Photographs taken over months or even years can showcase seasonal transitions, growth spurts, and even the impact of specific gardening decisions.
This theme is akin to a visual diary, capturing not only the garden's transformation but also the gardener's evolving relationship with the space. It's a beautiful ode to time and nature's ever-changing canvas..
Personal Stories and Moments
Perhaps you've celebrated anniversaries, birthdays, or just quiet moments in your garden. Dedicate a photobook to these personal tales.
Wildlife Encounters
Gardens often play backdrop to our life's cherished memories. The "Personal Stories and Moments" theme captures those intimate moments celebrated amidst nature's embrace.
Whether it's a child's first step on the garden path, a surprise proposal under the blooming rose arch, or quiet reflections on a summer afternoon, this photobook theme preserves these heartwarming, personal narratives, immortalizing them amidst the greenery and blooms.
Artistic Interpretations
The "Artistic Interpretations" theme transcends traditional garden photography, infusing it with creativity and imagination.
Instead of mere snapshots, it delves into reimagining garden spaces through artistic lenses—be it vibrant filters, whimsical sketches, or impressionistic paintings. This theme celebrates the union of nature's beauty and human artistic expression, offering a unique, dreamlike view of your garden.
Creating Your Garden Photobook + Tips To Enhance Photobook Quality.
Once you've picked a theme, it's time to bring your photobook to life.
Creating a photobook is an art, and like all artwork, the finer details can elevate its appeal. Before diving into your garden-themed photobook, consider these essential tips to ensure a standout presentation.
Choose High-Quality Photos: Ensure your images are crisp and clear.
Tell a Story: Arrange photos in a manner that narrates a tale.
Include Annotations: Add little notes or quotes to personalize.
Experiment with Layouts: Varying photo arrangements can make the book more dynamic.
Quality Printing: Opt for good quality paper and printing services.
Conclusion
A garden is a living entity, filled with tales, emotions, and life. Capturing its essence in a themed photobook allows you to relive these moments anytime. So, get your camera, walk into your garden, and let the storytelling begin.