5 great design ideas for middle-sized garden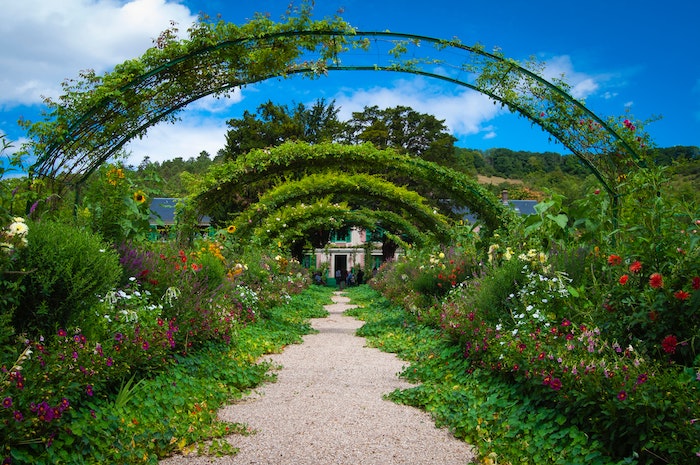 Looking for creative ways to enhance a middle-sized garden? Whether you want a minor change, full garden transformation or a simple touch up, there are many ways to achieve impeccable results.
Stay around for landscape design ideas that will revive your outdoor space and make your mid-size garden stand out.
What do we need to know about garden design?
Garden design should bring out the best of an outdoor space by highlighting the plants, amenities and features on-site.
Most importantly, whether you are starting a garden or seeking a garden transformation, you need to be aware of the space you have available. That way, you can optimize the area without a compromise on aesthetics and functionality.
If you want to hack the design process, consider choosing professional gardening services. After all, nobody can plan and execute garden projects better than expert gardeners. Moreover, you will save yourself some time and avoid any common DIY mistakes.
5 ideas for middle-sized garden
Plants at different heights
One of the best ways to improve your middle-sized garden is to embrace levels. There are two ways you can do that. The first is to utilize flower beds, platforms, slopes, stairs, vertical displays and planters. The second is to make smart landscaping decisions according to plant height.
That type of landscaping design imitates a sloping garden and makes your lush areas and borders more interesting. Basically, the low-laying plants go to the front and the bushes and tall plants in the back. Such design allows you to incorporate all types of greens into your garden and balance them out. It creates a sense of both unity and variety.
Multifunctional garden furniture
While plants play the most important role in garden design, we cannot ignore the landscape influence of outdoor furniture. Honestly, even if your greens look grand, colourful and neat, plants alone are not a crucial reason to spend more time outside. It is the garden furniture that makes a patio, deck or backyard slate a bit more cosy and welcoming.
Still, if you have a tiny or middle-sized garden, you will probably be quite limited with the available garden space. The solution is multifunctional garden furniture. In simple words, choose garden elements that match the aesthetic and serve more than one purpose.
For instance, a bench with built-in storage space; thick-border raised garden bed with cushions for seating; space-saving lounge set; etc.
Create walls from flowers
Climbing plants and vines make a wonderful addition to trellises, exterior walls and tall fences because they make a wonderful living wall. At the same time, climbers on fences grant a little extra privacy.
Also, nothing covers old and ugly walls and structures better than green walls. Especially when we take the camouflage a step further by adding vivid flowers with trailing foliage as a twist.
This type of landscaping design makes vertical surfaces in your middle-size garden interesting. It also introduces colour, fragrance and plant variety in your outdoor area.
Pick the right flooring
While brainstorming design ideas, think about how to make the best of the garden's recreational and relax zones Selecting the outdoor flooring is of high importance in garden landscaping because it sets the vibe and style.
Depending on what type of project you want to execute you can choose to go with modern outdoor tiling, classic bricks, hardwood platforms, timber flooring or maybe even stone-patched flooring.
Flooring is great if you want to mark garden areas or define the walkways, balconies, patios, driveways and raised platforms. Consider the functionalities of your middle-size garden and you are bound to make a great selection that will ultimately fit the scheme.
Small water feature
Water features are always a fantastic idea when it comes to middle-size garden transformation. Running water features not only add an interesting new element to the landscape but also make any garden more zen and relaxing.
Based on your free space and budget, consider installing a birdbath, fountain or waterfall water feature. There are also great still water features, for instance, building a small pond with fish, surrounded by stone and greenery.
How can a gardening services company help you?
If you like DIY projects then taking on those tasks would be the perfect opportunity to indulge in your crafty hobby. However, be aware that bringing those design ideas to life is pretty time consuming and would require a lot of work, patience and dedication.
Sounds too intense? There is a simple way to save time and ensure flawless execution. And that is entrusting gardening professionals to do the job for you. No need to think about planning, tools and resources. Every garden task would be off your plate and in the hands of landscape experts who know how to transform your garden.