A Comprehensive Guide to Composite Fencing and Its Benefits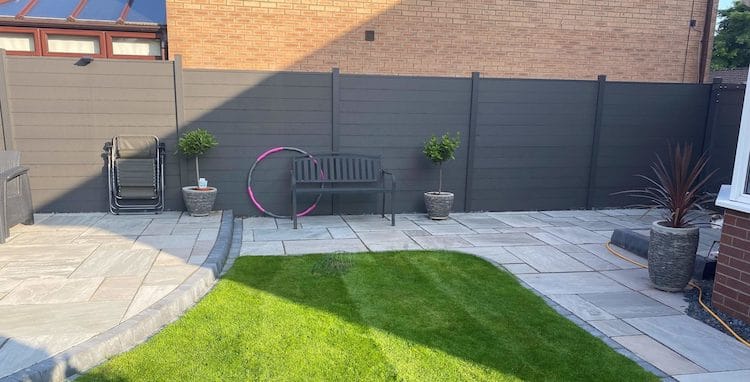 Now September and the start of autumn are finally here, it is time to transform your back garden into an inviting, cosy and altogether aesthetically beautiful outdoor space. One of the main ways to do this is to invest in the installation of some top-quality composite fencing that will stay strong against the harsh British winters as well as provide a beautiful and high-quality border to your garden.
What Actually Is Composite Fencing?
Instead of the traditional fence panels that are found in the majority of older gardens, composite fencing offers a new, attractive, and altogether significantly more sturdy and hardwearing material than wood.
Composite fencing is an alternative to traditional fencing and is created from a mixture of wood and plastic. It is nearly always made from composite materials that are entirely recycled. Composite fencing is designed to give a wooden exterior aesthetic yet possess the durability, longevity and strength of plastic.
Low Levels of Maintenance
There are a plethora of ways in which composite fencing requires far less maintenance than traditional wooden panels. Due to the plastic elements of composite fencing, your fence will never need to be protected from rot and mould, meaning your fencing will last significantly longer. Additionally, as the panels themselves have a strong plastic component, they will never splinter, split or crack.
Environmentally Friendly
Composite fencing is made from recycled wood and plastic products, thus making it an excellent choice for eco-friendly and environmentally friendly garden lovers. Not only that, but because composite fence panels last a great deal longer than their older, wooden competitors, you will hardly ever need to replace any individual panels, which will naturally result in fewer replacement trees needing to be cut down. Ideally, in time, everyone should replace their wooden fences with composite fencing, which will make a huge positive impact on the environment as a whole.
Aesthetic Advantages
Not only are composite fence panels far less likely to start looking old and shabby with cracks and splinters, but they also will never need a varnish or stain coating and can transform your back garden.
Composite fence panels are available in a wide range of colours and textures and can be made to fit with any garden design, regardless of size and shape.
Particularly Easy Installation
The first thing to know if you are intending to build your new composite fence by yourself at home is that composite fencing is by no means any trickier or more complex than building a traditional wooden one.
Furthermore, if you purchase your composite fencing in pre-assembled sections, it will be even easier for you to accurately and safely mount each section to your pre-existing fence posts. Remember to coat your fence posts in water-resistant and protective varnish and make sure each post is properly treated before affixing your composite fence panels. Once the fence posts have thoroughly dried from the treatment, ensure they are facing the right way before you attach the fence panels.