How to Make Your Home Look More Attractive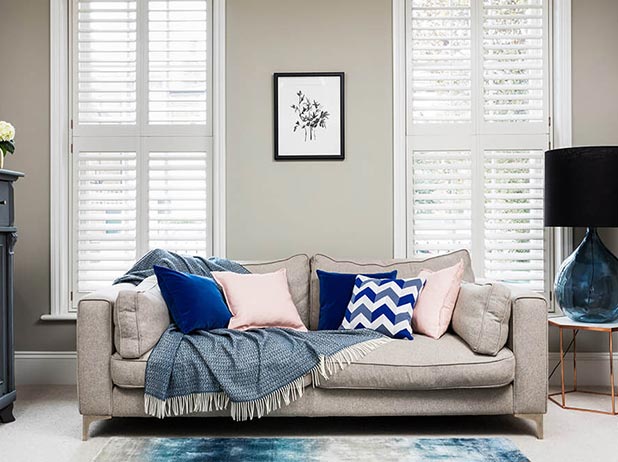 Making your home look as attractive as possible can be difficult, especially if you have not renovated it for some time, and some homeowners neglect the exterior of their home in favour of improving the inside. However, the outside of your home is just as important as its interior, and so here are some of the best steps that you can take to make your home look more attractive both inside and out.
Install Shutters
If your home's windows are framed by dingy net curtains and drapes, you should consider replacing these with a smarter alternative, such as window shutters. Window shutters can make your windows look neat from both the inside and the outside and can even brighten up the appearance of your window and your rooms. So, you should consider investing in shutters from companies like ShuttersUp, whose extensive range of shutters can help you to find a style that matches your home and the design scheme that you have in mind. Or if you are interested in getting some exterior shutters, flowerwindowboxes.com is the place to visit. Their premium non-wood composite PVC exterior shutters are made from stainless steel reinforced cellular PVC that unlike wood and other wood composites will not rot, split, deteriorate, or warp. 
Repair the Roof
There is nothing that can damage the appearance of your home more than a roof whose shingles are loose or that have even broken off completely. Not only this, but if your guttering has come away from your wall, it can impact the overall look of your house and can cause other problems, such as bad aromas. You should make sure that you conduct regular maintenance on your roof and that you check it throughout the changing seasons for weather damage. Most roof repairs are easy to perform yourself and can make your roof look brand new in no time at all.
Replace Your Sidings or Paintwork
If your house is covered in siding, or the brickwork is painted, you should make sure that you replace this regularly or when it begins to look old. This can make your home look shabby and neglected in a single glance, which can then impact your chances of selling it in the future, as well as its overall value. You should look around for more durable siding materials, such as engineered wood siding or vinyl siding.
Use Flowerboxes
If you have an older home, or you simply want to add a little bit of charm to your property, you should consider installing flower boxes to your windows. These flower boxes will then allow you to add seasonal colour throughout the year and will ensure that your home looks bright and welcoming no matter what the weather is like.
Change Your Door
The first feature of your home that your guests will see, though, is your door, and so you should make sure that your door is regularly painted in an eye-catching colour, and that any chips or scratches are varnished away. You should also make sure that you treat your wooden doors against rot and mould to ensure that you can keep your door in great condition for years to come. It is also important to keep your door in good condition to ensure that your house can remain secure against burglaries and intruders.