Brambles and bindweed – Weedkiller spot treatments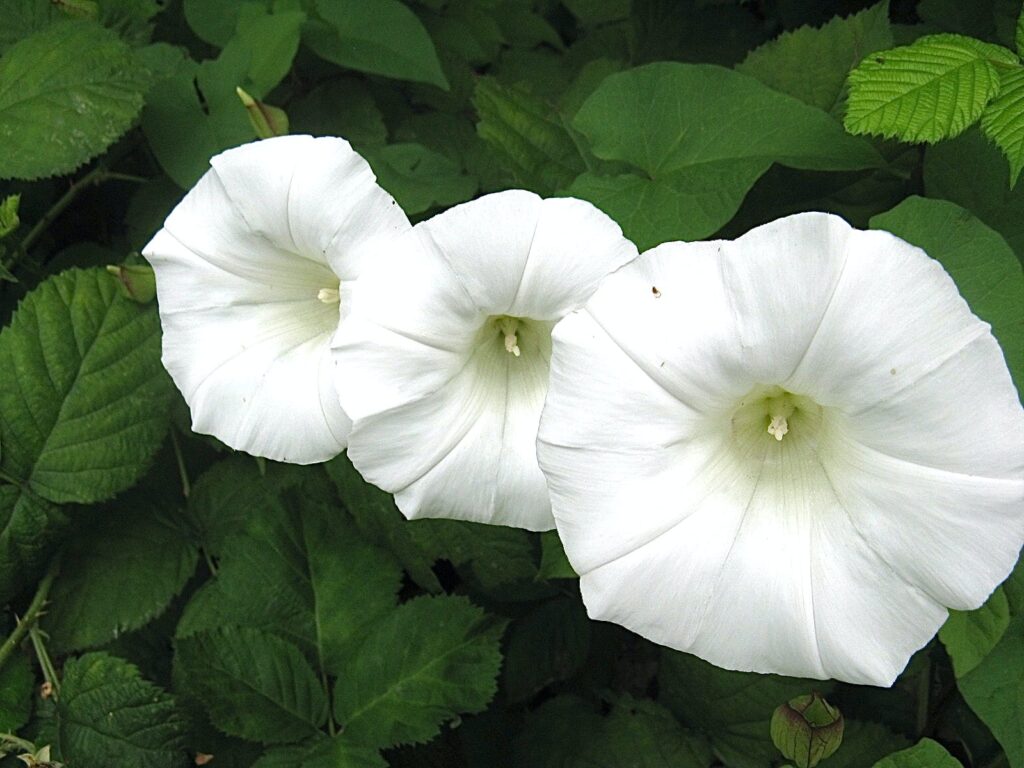 Weeds such as the brambles, bindweed growing in your shrubs, early spring is a good time to treat them with Roundup weed killer either in the gel form or with a small hand sprayer. The Roundup weed killer will travel through the leaves and enter the stems and travel in the plants causing them to outgrow themselves and die. Roundup weed killer acts on the green areas of a plant so care must be taken not to touch any other green plants i.e your garden plants. Best used in the early spring when a lot of the shrubs are dormant with no leaves.
Idealy you need to treat 25 per cent of the leaves of the weeds.
Ideally, the Roundup weed killer must be applied on a dry day allowing 4 hours for the chemical to dry on the leaves. After 4 hours or once dry Roundup weed killer is safe for pets and children. It takes around 4 weeks to show any effects which are normally shown as an increased growth rate of the weeds followed by the death of the weeds. With Brambles and bindweed, it will take 2 to 3 applications over 6 weeks to be effective.