Spring flowering bulb planting in the autumn
Notes on Spring bulbs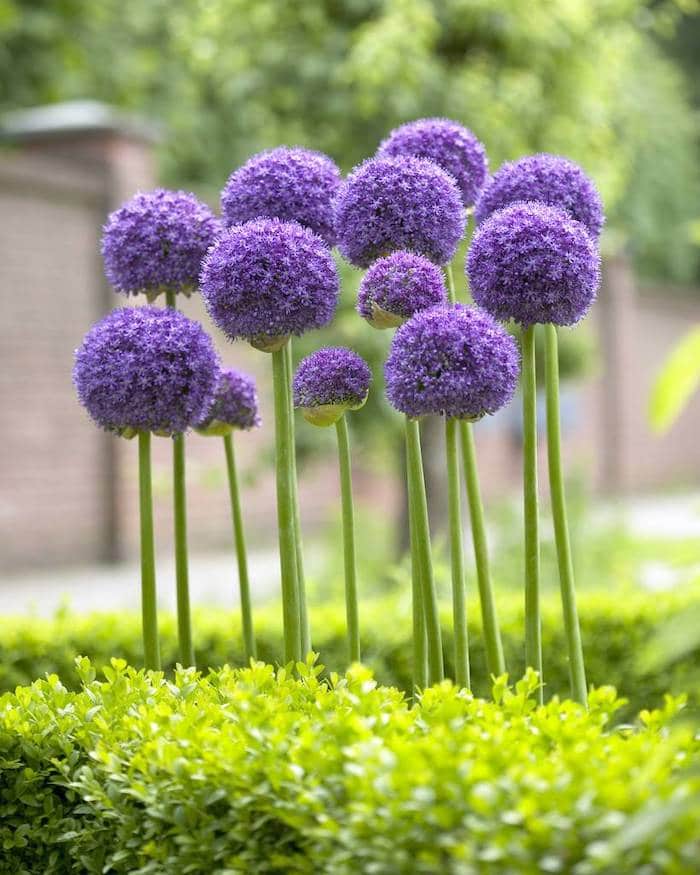 As we get into autumn now is the time to plant some spring bulbs
Iris reticulata'
Early season flowering bulb planted in the ground or in pots with John Inness compost
Crocus bulbs
Early season flowering one of the first spring bulbs to come into flower can be planted in pots flower beds or in groups in your lawn. In a lawn they should flower and die back before you need to mow the lawn fully in the spring.
Daffodil Tete a Tete
We tend to use daffodil Tete a Tete because they flower early and die back quicker leaving your borders and pots neater than the larger daffodil that take until mid summer to fully die back into the bulb.
Tulips
Late spring flowering the small ones flowering earlier are suitable for pots and the larger ones for flower beds
Alliums
A useful bulb for flowering later in the season can be purchased as plants but much cheaper to plant as bulbs in the autumn. Ideally you need to pick one that flowers and floats about your perennial flower such as Allium Powder Puff.
Add some spring colour to your garden with some spring bulbs
Now is a time to order and plant some spring flowering bulbs such as crocus and tulips.
Planting is straight forward as a general rule plant two and a half time the size of the bulbs depth into the soil. In heavy clay soil dig in some grit or shape sand as you plant and once plants lightly sprinkle some Growmore fertilizer over the top of the bulbs.
If you need any help selecting some spring bulbs with regards to colours and heights etc contact your MyGardenTeam garden advisor
Notes on bulbs for autumn 2021