Tulips – what to do as they die back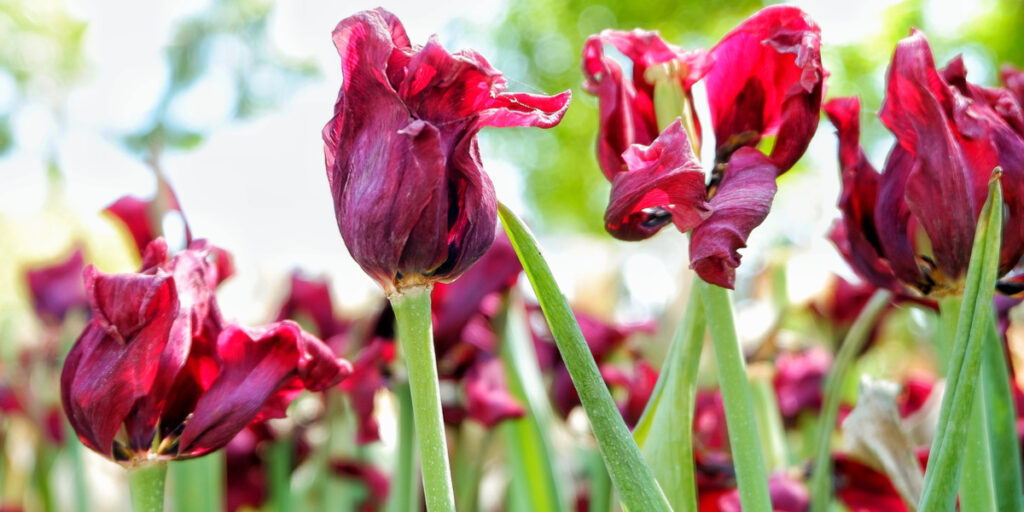 As your tulips finish flowering – now they have died back all the energy will have returned to the bulbs and formed next years flower so they can now be cut back. If they are cut back early you risk the bulbs not forming the flowers for next year.
As the bulbs die back its a good idea to feed with some liquid tomato feed to help with flower formation.