The MyGardenTeam online guide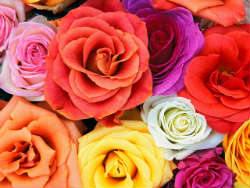 This is the guide for the online section of your MyGardenTeam Service which has been provided to you because you signed up for the GardenAdvice MyGardenTeam service or the service was included in a GardenAdvice gardening course you attended.
On this online section, we create all the notes relating to your gardening tasks and projects.
1.Creating your own gardening notes and uploading pictures of your garden.
This section is built using WordPress software and you can request full access by user name and password to create your own gardening notes and upload your own pictures to create a record as you develop your garden.
2. SMS ( text message ) and Email alerts.
As part of the MyGardenTeam service, we will send you alerts by SMS and emails. These alerts relate to tasks you might wish to undertake with regards to items such as pruning and feeding your plants plus alerts about taking action to help prevent pest and diseases.

These alerts are triggered by data we collect in your local area on several different elements including natural light levels, temperature and rainfall.

In addition, we take into account the aspect and elevation of your garden.

You can ask for these alerts to be switched off or we are happy to extend the alerts to up to 3 additional people maybe your partner, family members or another gardener who helps you in your garden.
4 Garden visits.
You can organise additional garden visits from the GardenAdvice Team and your MyGardenTeam gardener. To organise a visit please email us or

use the appointment calendar of the contacts page for your MyGardenTeam gardener to contact you.

Please note we charge for additional visitings unless the visit is under 30 mins, for example, some advice on pruning.

You will be provided with a cost before the visit.

We normally cover the whole of the UK every 14 days and currently, our average response time is 10 days from your request.
5. Email newsletters and updates.
The MyGardenTeam service provides you with an email newsletter containing the summary of the advice we have provided you with and members offers and updates.
6.Plant swap
As a MyGardenTeam member you are encouraged to use the plant swap facility in the autumn and winter for further details click here
8.Buying plants from us.
As a MyGardenTeam member you can purchase plants from us at a discount for further details click here
9.Privacy
This MyGardenTeam online section does not contain any of your personal information such as email addresses and telephone number etc. However, it does contain pictures of your garden which you can opt to have removed and no further pictures relating to your garden will be uploaded.

Your MyGardenTeam online section is by default viewable on the internet with a web browser but you can request to have your MyGardenTeam online section restricted to view by a password which you can share with any third party you wish by providing them with the password.