Planting espalier and fan trained fruit trees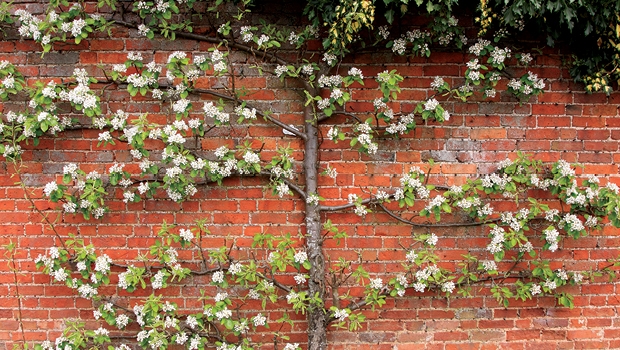 Late winter is the best time to plant fruit trees using bare-rooted plant harvested by the growers directly from the fields they are grown in.
Plants grown in pots which are found in garden centres later in the year tend not to be of such good quality.
The advantage of growing fruit trees as an espalier and fan shape is that the plant produces a lot more fruit in a small area due to the increased number of fruiting spurs and buds created on each stem that's trained.
To grow fruit trees in pots or containers we recommend using a soil-based compost called John Innes number 2 John Innes number 2
Plants that can be trained as espalier and fan or are available as instant fan trained shapes are.
Apple
Pear
Cherry
nectarine
One other advantage of growing espalier and fan trained fruit trees is that they are easy to net later in the year to protect the fruit from birds as it ripens.