Starting on new wildlife pond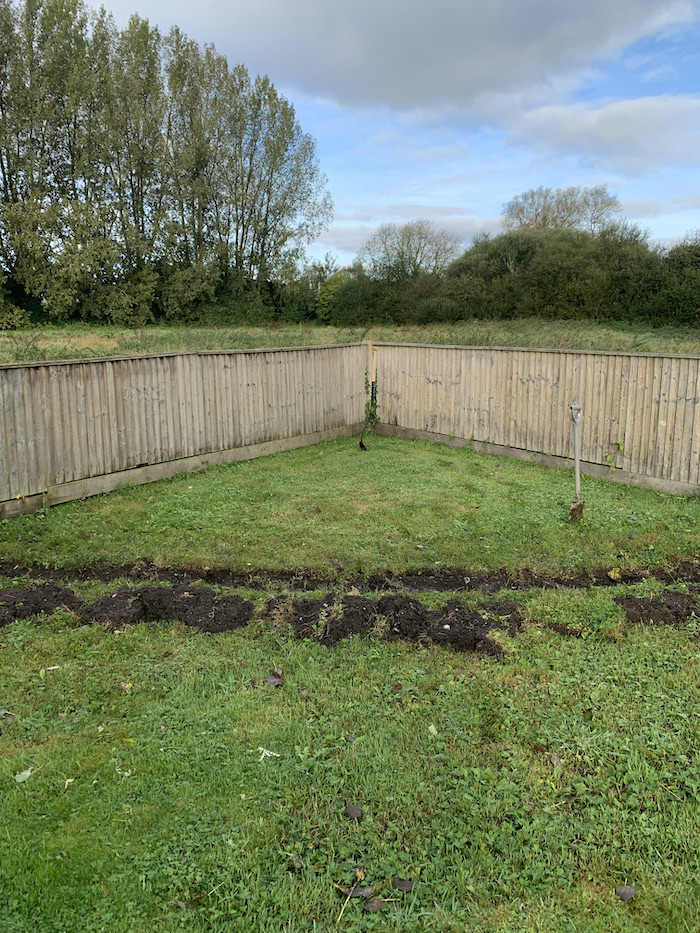 Our client Sally a MyGardenTeam member with the help of the expert gardeners from GardenAdvice dug out the new pond designed to become a wildlife pond.
The key is to have a plan for the soil you are removing, you can have the soil removed by waste skip but it's expensive so you are best to have a plan to use it in other areas of the garden. If you have to use a skip try just filling the skip with soil and ask for a reduction in price from the skip company on the basis it will be easier for the skip company to dispose of the contents of the skip.
Line the pond area with old carpets and landscape fabric before adding the liner. Next cover the liner with some more landscape fabric and cover with 25mm of garden soil or subsoil then fill the pond with water.
Before starting to work on the pond edges allow the liner to settle into the area. The water will weigh at least a couple of tons so its likely the liner will be slightly pushed into the underlay and landscape fabric.