When is the Best Time To Prune A Weeping Willow.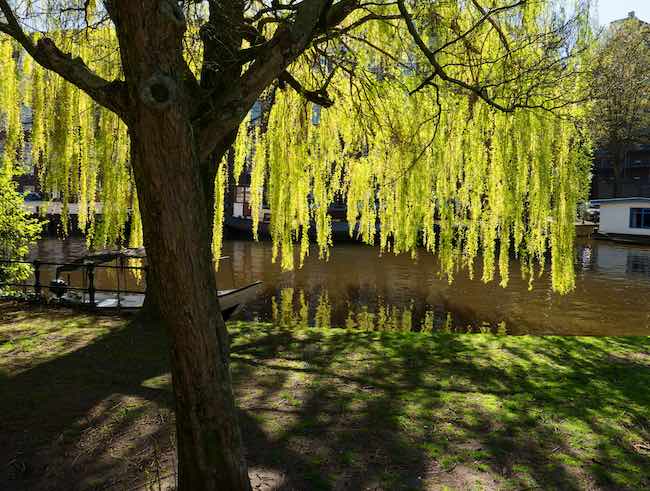 The best time to prune a weeping willow is during the dormant season, typically late winter or early spring before new growth begins. This allows for easy identification of dead, diseased or damaged wood, and prevents the tree from expending energy on healing newly cut branches during the growing season. It is also important to note that weeping willows are fast growers and may require more frequent pruning than other trees.
There are several ways to protect weeping willows from disease:
Proper maintenance: This includes regular pruning to remove dead, diseased or damaged wood, and keeping the tree well-watered and fertilised.
Avoid over-watering: Over-watering can lead to root rot, which can make the tree more susceptible to disease.
Plant in the right location: Weeping willows prefer moist soil, so it is important to plant them in an area with good drainage. Also, avoid planting them in low-lying areas where water may collect around the base of the tree.
Choose disease-resistant varieties: Some weeping willow varieties are more resistant to certain diseases than others. Research and consult experts to select a disease-resistant variety for your location.
Keep an eye out for pests: Pests such as aphids, caterpillars, and scale insects can weaken a tree and make it more susceptible to disease. Monitor the tree regularly and take action if you notice an infestation.
Keep the area around the tree clean: fallen leaves, twigs and branches can harbour disease, so it's important to keep the area around the tree clean.
Regularly check for signs of disease: Keep an eye out for signs of disease such as discoloured leaves, wilted branches, or cankers on the trunk. If you notice any of these signs, consult with a certified arborist or tree expert.