Care And Propagation Of Croton Plant.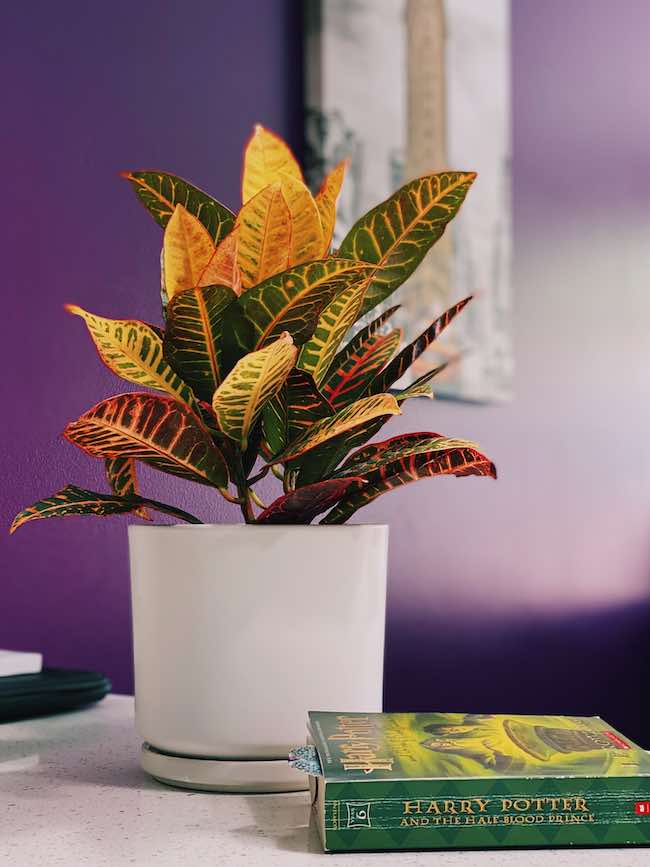 Croton plants, also known as Codiaeum variegatum, are known for their stunning, colorful foliage, which makes them a popular choice for indoor and outdoor gardens. Caring for and propagating a croton plant is relatively easy, and here are some steps to follow:
Watering: Croton plants require consistent and adequate watering. Water the plant when the soil is dry to the touch. Do not let the soil dry out completely, as it may lead to wilting and leaf drop. However, avoid overwatering, which may cause root rot.
Lighting: Croton plants require bright, indirect light to thrive. Place the plant in a spot that receives at least six hours of bright, indirect sunlight per day.
Humidity: Croton plants require high humidity levels to maintain their lush foliage. To increase humidity, you can mist the plant regularly, place a humidifier near the plant or group it with other plants.
Fertilizing: Fertilize the croton plant every two weeks during the growing season, which is typically from spring to fall. Use a balanced, water-soluble fertilizer, diluted according to the manufacturer's instructions.
Pruning: Prune the croton plant to maintain its shape and size. Pinch off the growing tips of the plant to encourage bushier growth, and remove any yellow or damaged leaves to prevent the spread of diseases.
Propagation:
Croton plants can be propagated from stem cuttings. Here are the steps to follow:
Take a stem cutting from the croton plant, making sure it has at least three leaves and a few nodes.
Remove the lower leaves from the stem cutting, leaving only the top few leaves.
Dip the cut end of the stem cutting in rooting hormone powder.
Plant the stem cutting in a pot filled with moist potting soil, and cover it with a plastic bag to create a mini-greenhouse.
Place the pot in a bright, warm spot, and keep the soil moist. After a few weeks, the stem cutting should root and begin to grow.
Once the stem cutting has rooted and begun to grow, you can remove the plastic bag and care for it as you would a mature croton plant.