Cat Problems In The Garden.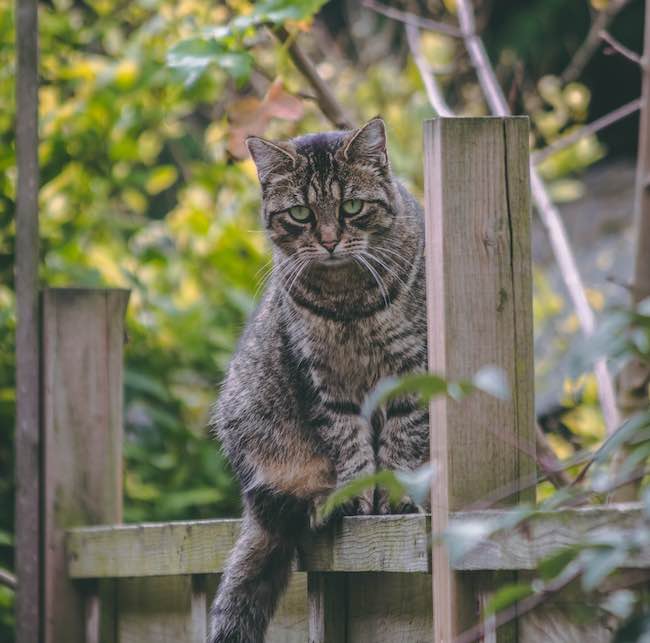 Unwanted visits to your garden by cats can be solved by planting Cat Shoo or Coleus Canina is a firm but gentle deterrent. An attractive grey-green foliage plant with a scent which cats and dogs avoid, but is not unpleasant to humans. Pale blue flowers in summer.Height 60cm. Best planted in the ground of about 10 plants in a line in the areas a cat is most likely to enter your garden. In addition to this water some bare patches of the earth around your garden borders with jeyes fluid 2 cap fulls to 4 litres, the smell should keep them away, during the summer if the weather is dry one application can work for several weeks
Coleus canina, also known as "Scaredy Cat Plant," is a plant that is believed to repel cats due to its strong odour. The plant produces a scent that is said to be unpleasant to cats, which may discourage them from entering an area where the plant is present.
However, it's important to note that while some people report success in using Coleus canina to keep cats away, there is limited scientific evidence to support these claims. Additionally, the effectiveness of the plant may vary depending on the individual cat and its habits.
It's also important to consider the potential risks of using plants to deter cats. Some plants can be toxic to cats if ingested, so it's important to research any plants thoroughly before introducing them into your home or garden. In the case of Coleus canina, the plant is generally considered safe for cats, but it's always a good idea to consult with a veterinarian before using any plants for this purpose.
Overall, while Coleus canina may be worth trying if you are looking for a natural way to keep cats away from certain areas, it's important to approach this solution with caution and to consider other options if the plant doesn't work or poses any potential risks to your furry friends.