Cutting Back Hebe Plants.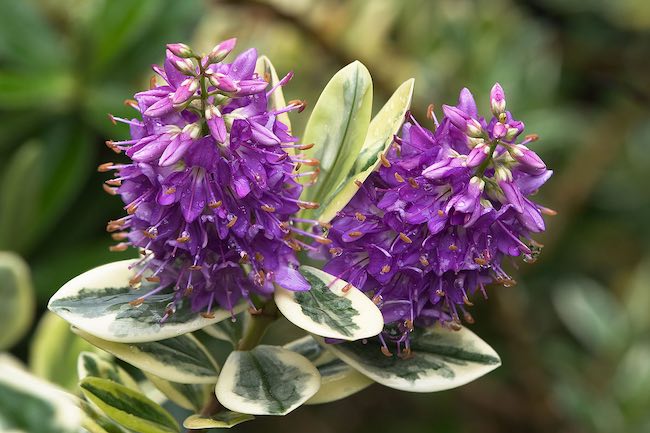 Hebes normally are not a plant that takes to being cut back into bare stems, it will often not shoot from bare stems.However one method we have tried with some success is to feed the hebe with a high nitrate feed before cutting back which has over an 8 week period encouraged new shoots to grow on the bare inner stem of the plant and then we have cut back to these stems and the plant has quickly grown away from these new shoots after pruning.
How to cut back hebe plants
1. Prune hebes annually to maintain size, shape and promote flowering. Pruning should be done in late winter when the plant is dormant and before new growth begins.
2. Cut away any dead, diseased, or damaged stems using sharp pruning shears.
3. Trim the plant back to just above a leaf node and make the cut at a slight angle.
4. Remove any stems that are growing in an awkward direction or are crossing over each other.
5. Cut away any stems that are growing beyond the desired size or shape of the plant.
6. Cut away any stems that are growing in a way that could cause damage to the plant or other nearby plants.
7. Disinfect your pruning shears with rubbing alcohol or a solution of one part bleach to nine parts water after each cut to prevent the spread of disease.