Growing Wildflowers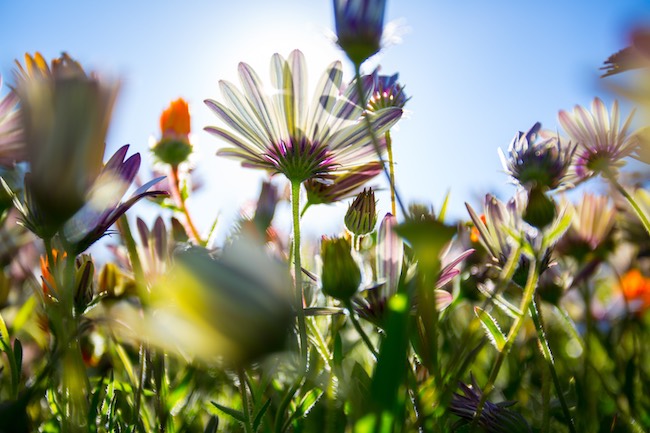 Preparing an area to grow and establishing wildflowers
One of the key factors in successful Wildflower cultivation is species selection. Therefore selecting those that do well in your locality will be sensible depending on your soil type this will determine the type of wildflowers you can grow. For example, chalky or alkaline soil will suit scabious plants and daisies.
Wildflowers tend to thrive better in poor soils, soils that are less fertile. An easy way to reduce the soil's fertility is to remove the topsoil layer and bring the subsoil level to the surface, but this is a lot of work. Another method is to cut the existing grass and remove the cut grass to start to remove the nutrients from the soil.
Next sowing or planting of wildflowers is ready to take place in the area you have prepared. Early Spring is the best time to do this, our prefered method of establishing wildflowers is to create clear areas of a metre square by removing the turf and sow or using wildflower plugs into these areas and concentrate on maintaining these areas so the wildflowers are established in these smaller areas and start to spread into the surrounding area.
Keep competitive grass species and other unwanted plants under control is key, the best method we have found is to spot-treat with a weed killer, you can hand weed but depending on the size of the areas this can be very time consuming
Mow the area once in the late summer, leaving the mowings to dry, then rake-off. This will allow the distribution of more seeds for the following seasons.
If you wish to start gardening or get more out of your gardening then Sign up for our MyGardenTeam Service. This service provides you with your very own Gardening expert from the GardenAdvice staff, that are trained to assist you with achieving your ultimate gardening dreams. The service includes advice, online diaries, calendars and even garden advisor visits if you need them. For further information: Click Here