How To Prune Hydrangeas.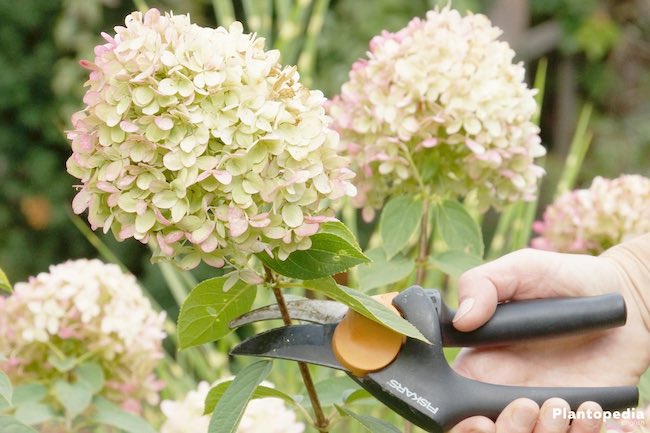 Pruning hydrangeas is an important part of maintaining their health and appearance. Here are the steps to prune hydrangeas:
Determine the type of hydrangea you have: Different hydrangeas require different pruning techniques. There are three common types of hydrangeas: mophead, lacecap, and panicle.
Identify the dead or damaged stems: Remove any stems that are dead, damaged, or diseased. This will help to promote new growth and prevent the spread of disease.
Prune the old wood: For mophead and lacecap hydrangeas, prune the old wood back to a few inches above the ground. This will encourage the growth of new stems and flowers. However, if you have a panicle hydrangea, you can prune back up to one-third of the stems each year.
Cut back the new growth: Cut back the new growth on your hydrangea by one-third to one-half. This will help to keep the plant compact and promote bushy growth.
Remove any crossed or rubbing branches: Remove any branches that are crossing or rubbing against each other. This will help to prevent damage to the plant and promote healthy growth.
Clean up: Once you have finished pruning, clean up any debris around the base of the plant.
Remember, it's important to prune hydrangeas at the right time of year. For most hydrangeas, the best time to prune is in late winter or early spring before new growth begins. However, some hydrangeas, such as the smooth hydrangea, can be pruned in the fall after they have finished flowering.