Over Wintering Geraniums In A Cold Green House.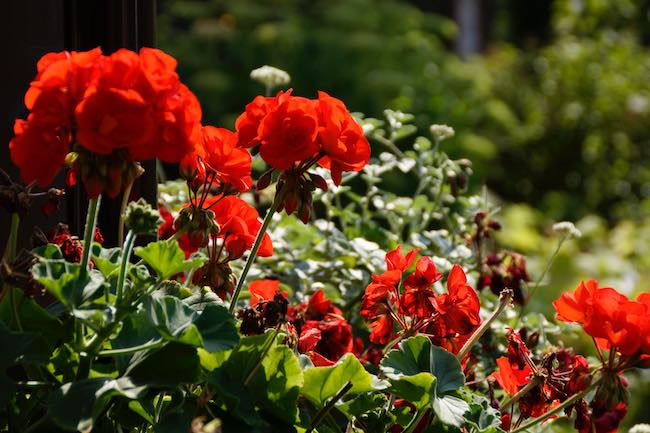 Could you tell me the best way to overwinter geraniums in a cold greenhouse? Thank you.
Overwintering geraniums in a cold greenhouse is simple as long as you follow these steps.
Firstly, pot your geraniums up if they are not already in pots, then over October and November reduce the watering until the compost is almost dry.
Secondly, prune the plants back to remove all the soft growth, the material removed can be used as softwood stem cuttings. Geranium cuttings roots in around 10 days in compost or water.
In the greenhouse, the plants are best covered with a horticultural fleece to help maintain an even temperature during the day and stop any frost damage at night.
If the forecast is for heavy frost then you might have to take the plants inside your house for a few days or heat the greenhouse to provide frost protection.
Finally, and most importantly you need to ventilate the greenhouse as often as the weather allows to help keep down the moisture and dampness, as this will help stop the spread of fungal diseases. Keep an eye open for fungal disease on the plant's stems and leaves. If you see any fungal damage remove the effected stem or leaf and place it in a household rubbish bin, not on the compost heap as this will spread it to other plants.
With regards to fungal disease, it can often help to dust your plants with some yellow sulphur powder which helps to stop the spread of fungal diseases
For more information on Overwintering geraniums in a cold greenhouse click here