Pruning Overgrown Forsythia And Buddleia.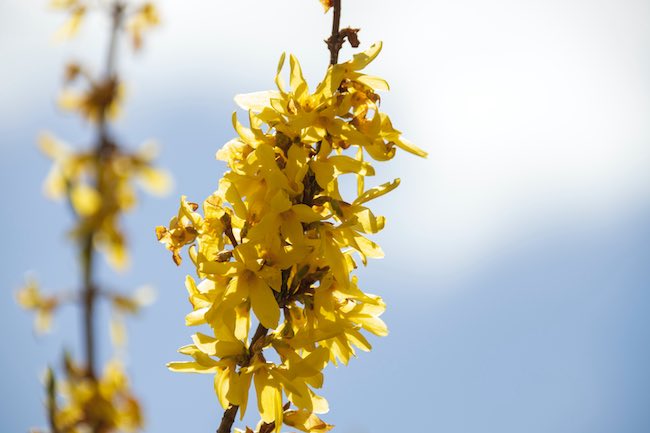 Pruning overgrown Forsythia and Buddleia plants is an essential task that can help to maintain the health, shape, and overall appearance of these plants. Here are the general steps you can follow to prune overgrown Forsythia and Buddleia:
Timing: The best time to prune Forsythia is in late winter or early spring, before the new growth begins. For Buddleia, pruning is usually done in late winter or early spring, but it can also be done in late summer or early fall.
Tools: You will need a pair of pruning shears or loppers, depending on the thickness of the branches.
Identify the deadwood: Start by identifying and removing any dead or diseased wood, which can be recognized by its dry and brittle texture.
Remove older branches: For Forsythia, remove about one-third of the oldest stems at the base to promote new growth. For Buddleia, remove one-third of the oldest stems at the base every year to encourage new growth and maintain the plant's shape.
Cut back new growth: Cut back the new growth to about one-third of its length, just above a healthy bud or branch. This will encourage bushier growth and more blooms.
Remove crossing or rubbing branches: Look for branches that are crossing or rubbing against each other, and remove the weaker of the two to prevent damage.
Cleanup: After pruning, clean up any debris or fallen branches around the plant to prevent disease and pests.
Remember to always use sharp and clean tools when pruning to prevent damage to the plant and to promote faster healing. With proper pruning, your Forsythia and Buddleia plants will thrive and provide beautiful blooms year after year.