Blue Flowers On My Hydrangeas.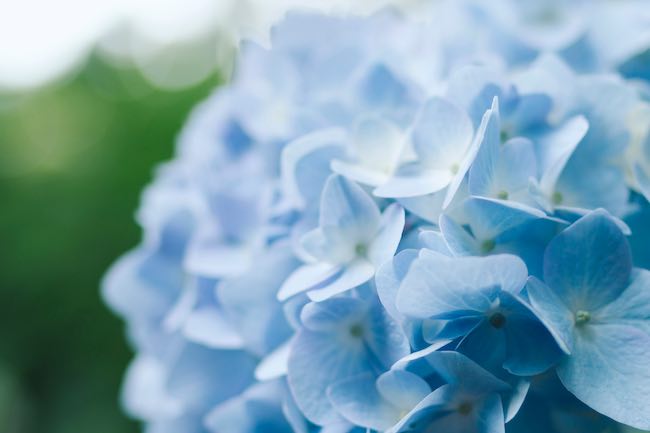 Question
How can I get blue flowers on my hydrangeas?
Answer
The colour of hydrangea flowers can vary depending on the pH level of the soil in which they are grown. In order to get blue flowers on your hydrangeas, you need to make the soil more acidic.
Here are the steps you can follow to get blue flowers on your hydrangeas:
Test the soil pH: Use a soil testing kit to determine the pH level of your soil. Hydrangeas grow best in soil with a pH level between 5.2 and 5.5 for blue flowers.
Lower the pH level: If your soil pH is above 5.5, you need to lower it to get blue flowers. One way to do this is by adding aluminium sulphate to the soil. Mix 1 tablespoon of aluminium sulphate per gallon of water and apply it to the soil around the base of the hydrangea plant. Repeat this process every 2 to 4 weeks until you see the desired colour change.
Maintain the pH level: Once you have achieved the desired colour, it's important to maintain the soil pH level to keep the blue flowers. You can do this by applying a soil acidifier, such as sulphur, regularly to the soil around the plant.
It's important to note that not all hydrangeas will produce blue flowers, as the colour is dependent on the specific type of hydrangea. Hydrangea macrophylla is the most common type of hydrangea that produces blue flowers, while other types, such as Hydrangea paniculata and Hydrangea quercifolia, will produce white or pink flowers regardless of soil pH.
For More information click here