Care Notes For Sweet Pea Perennial (Lathyrus Latifolius)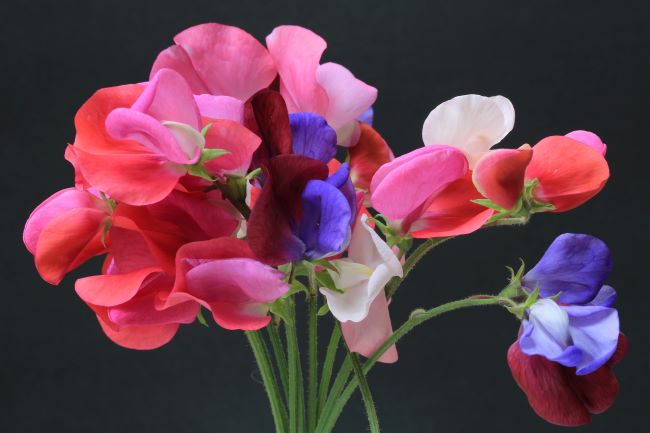 Sweet Pea Perennial(Lathyrus latifolius).In the spring of the first season after planting it's recommended to cut back the existing stems by a third if the frost has not made the plant die back to the crown. This will help to create more stems and a plant with more flowers.
In the following years, the plant is then best left and you will find that when we have hard winters the Sweet Peas will die back naturally. It's also as with all types of sweet peas worth feeding them with liquid tomato feed which contains high levels of potash which will encourage flowering.
Here are some notes for sweet pea perennials:
Light: Sweet peas prefer full sun to partial shade.
Soil: They prefer well-drained soil with a neutral pH.
Water: Keep the soil consistently moist but not waterlogged.
Fertilizer: Fertilize with a balanced, all-purpose fertilizer every 2-4 weeks during the growing season.
Pruning: Pinch back the tips of the stems to encourage bushier growth and more flowers.
Winter care: In colder climates, mulch the base of the plant in the fall to protect it from frost.
Pests and diseases: Keep an eye out for common pests such as aphids and slugs, and treat promptly if necessary. Sweet peas are also susceptible to powdery mildew, so be sure to provide good air circulation to prevent this disease.