Creating A Raised Bed For Growing Vegetables.
Creating a raised bed for growing vegetables.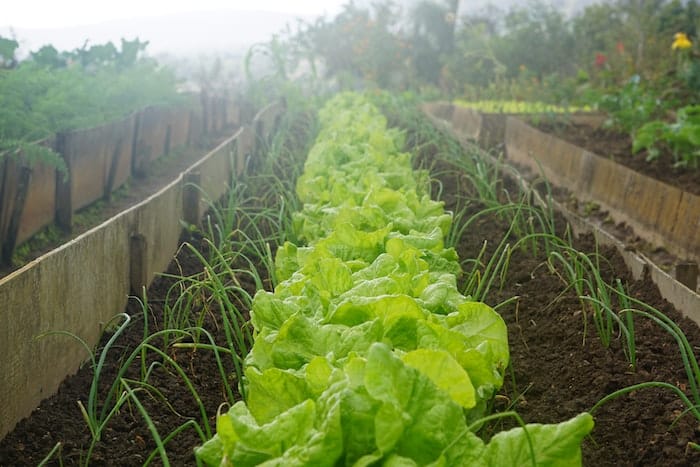 When creating a raised bed for growing vegetables the key is to establish a suitable climate and conditions within the soil that is placed in the raised bed. Soil is a living organism and needs to be nourished and maintained.
Simply adding soil to a raised bed without consideration will result in compacted soil that will not produce any great volumes of crops.
Ideally, you need to start with a good loam topsoil containing lots of fibrous matter from a turfed area or established pasture land. The fibre found in loam soil helps maintain a good soil structure which is important for the movement of air within the soil and good drainage.
You can always add additional organic matter to your soil using spent mushroom compost or well-rotted farm yard or horse manure. Depending on the crops you intend to grow. When using farmyard manure or horse manure you might need to add some garden lime as these sources of organic matter are quite acidic.
Once the raised beds are filled with soil it is also worth adding a few lobworms as lobworms will help maintain the soil's health by breaking down the organic matter in the soil releasing nutrients and helping to maintain the soil's structure. Lobworms are garden worms and can be recognized with the presence of a saddle ring slightly below the head of the worms
When creating a raised bed for growing vegetables a lot of people use old railway sleepers or old wood used from house construction offcuts. The problem with this wood is it's treated to prevent rotting and woodworm and the chemicals in the treatments can leach into the soil in the bed and be picked up by the vegetables, especially the root crops.