Fungus And Algae Problems On Paths And Patios.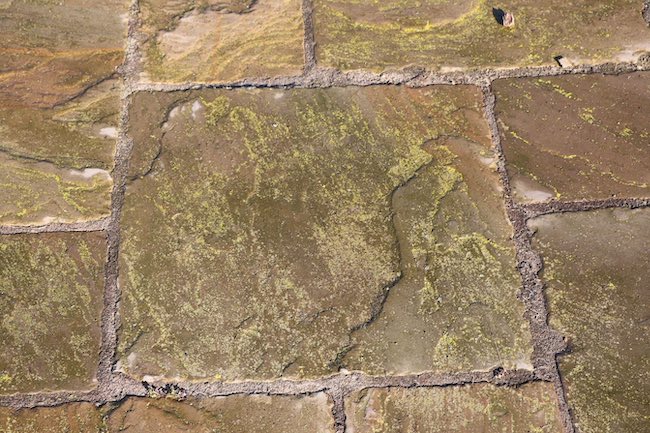 I have a problem with fungus growing in several places on my patio and garden steps, it is similar to seaweed in colour and texture, it started last year but this year is much worse and is very unsightly. It only appears to be growing through my patio slabs and pathway but not in any of my borders. I would be grateful for any advice on getting rid of it.
With regards to your question on the problem of fungus and algae growing on your patio and steps. It's a problem lot of gardeners encourage in the winter on natural and patio stones plus softwood decking areas.
The best treatment is to water the areas using a watering can containing 4 caps full's of Jeyes fluid or 3 grams of flowers of sulphur mixed with 4 litres of water plus a cleaner called Doff patio and decking cleaner.
Applied in late autumn or in the winter, the rain will work with this mixture and break down the fungus and algae removing it.
Two to four applications might need to be applied on areas of paving and decking that are heavily affected.
It's best to try test areas before applying to the whole area to make sure no discolouration takes place
For more information on fungus and algae on paths and patios click here