How to get your hebe plants to recover from winter frost damage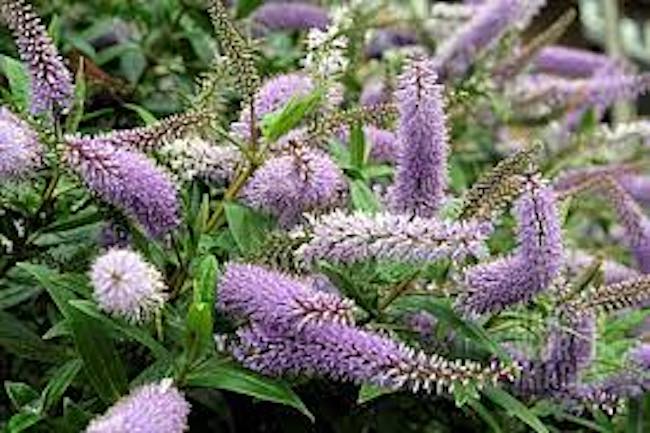 Hebe plants such as hebe midsummer beauty and hebe pagei can be sensitive to hard winter frosts and may struggle to recover if damaged by freezing temperatures. Here are some tips to help your hebe recover:
Wait for spring: In March start feeding with a high nitrate feed to try to encourage new shoots lower down the stems. If your hebe has been severely damaged by frost, it's best to wait until late spring before attempting to prune it back or encourage new growth as plants will often start to recover naturally. This will give the plant time to recover naturally and avoid any further damage.
Assess the damage: Before pruning your hebe, take a close look at the plant to see where the damage is located. If the stems have been killed back to the ground, it may be difficult to encourage new growth from those stems. However, if there are still some green leaves and stems, the plant may be able to recover.
Provide protection: If you expect frosty conditions in the future, it's a good idea to provide some protection for your hebe. You can cover the plant with a sheet or blanket during cold nights, or even move it to a more sheltered location.
Prune carefully: When pruning your hebe, be sure to use clean, sharp tools to avoid causing further damage. Focus on removing dead or damaged branches, cutting just above a healthy bud or stem. Avoid cutting back into the woody parts of the stem, as this may not stimulate new growth.
Provide nutrients: Once your hebe has started to recover, you can give it a boost by providing some nutrients. You can add a slow-release fertilizer or organic matter to the soil around the plant to encourage healthy growth.
Remember that it may take some time for your hebe to recover fully from frost damage, and it may not be possible to stimulate growth from all damaged stems. However, with proper care and attention, you can help your hebe bounce back and thrive in the coming growing season.