Winter damage to palm plants in the UK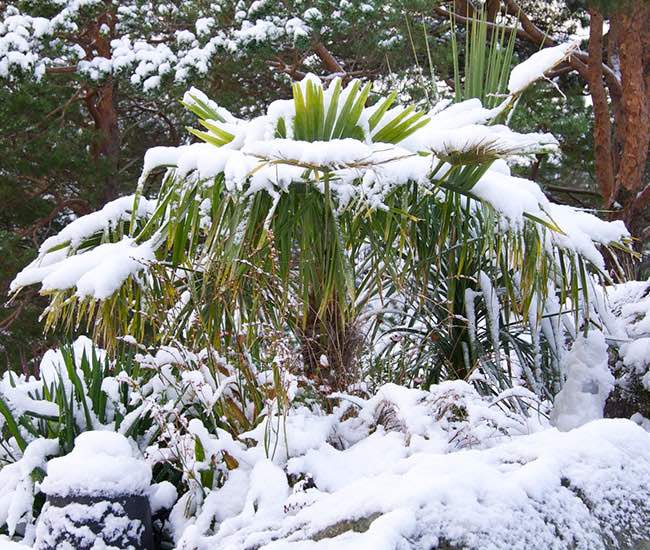 Winter damage to palm plants in the UK can be caused by several factors, including low temperatures, strong winds, heavy snow and ice, and frost damage. The extent of the damage depends on the type of palm plant, its age and size, and the severity of the winter weather. Some species of palm trees, such as the Mediterranean fan palm, are more cold-tolerant and can withstand temperatures as low as -10°C, while others, like the coconut palm, are not hardy in the UK and are more susceptible to winter damage. To minimize winter damage to palm plants, it's important to provide adequate protection, such as covering the plants with fleece or placing them in a sheltered location.
Can Palm plants recover from winter damage caused by frost
It depends on the severity of the frost damage. If the damage is minor, the palm plant may recover on its own as temperatures warm up in spring. However, if the damage is significant, it may take several years for the plant to recover or it may not recover at all. In some cases, the plant may produce new growth from the roots, but the damaged foliage may not be replaced. In other cases, the plant may suffer dieback, and the entire plant may need to be replaced. To help a frost-damaged palm recover, it's important to provide it with proper care, such as adequate watering, fertilization, and protection from further exposure to frost.