Mimosa Damaged By Frost.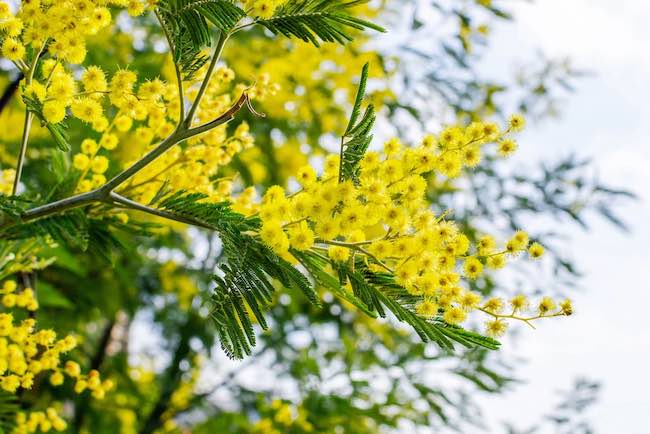 Growing Minosa in the UK is possible, it is possible to grow Mimosa (also known as Mimosa pudica or sensitive plant) in the UK in containers or pots so that it can be moved into a frost-free area such as a glasshouse during the winter.

Minosa is not a particularly hardy plant Mimosa trees are hardy only to -5ºC-1ºC, and will likely not survive outside in all parts of the country during the winter. Mimosa is native to Central and South America and is known for its delicate, fern-like leaves that fold up when touched or exposed to heat, light, or vibration. It is often grown as a houseplant or in a greenhouse in the UK.

To grow Mimosa in the UK, it is important to provide them with warm temperatures and bright, indirect light. Mimosa prefers well-draining soil/composts that is kept consistently moist but not soggy. It is a sensitive plant and is prone to pests and diseases, so it is important to regularly check for and address any problems.

If you live in an area with particularly cold winters, it may be best to grow Mimosa in a pot that can be brought indoors when the temperature drops. Alternatively, you can try growing it in a greenhouse or under a protective cover to provide it with some additional warmth and protection.
If your Minosa suffers winter cold damage it may resprout from live wood lower down the plant, so it's best to wait before doing anything drastic.
A good way of telling whether there the plant or stem is still alive is to see if any green wood still exists under the surface of the stems. To do this use your fingernail to lightly scrape away some of the bark. If it is still green underneath then you are in with a good chance of it surviving. It may be that it has not been killed right down to its roots so may well regrow from the base.