Sowing Early Grass Seed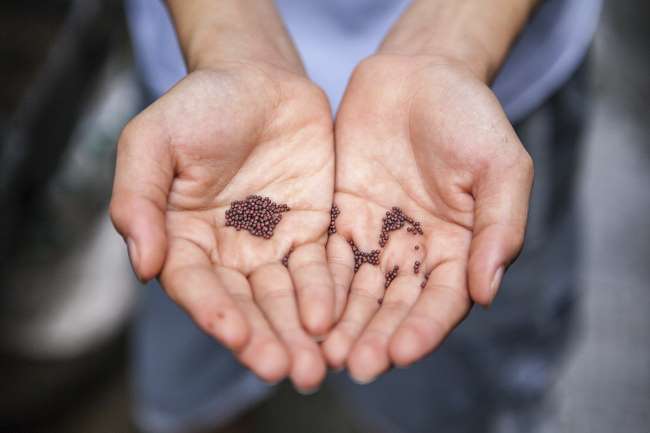 Question
When is the earliest I can sow grass seed for my new lawn?
Answer

This largely depends on the weather and the aspect of the site on which you are sowing the seed. For example, a south facing, well drained slope will warm up a lot quicker than a north facing area in the shade of trees. As a general rule the earliest date will be mid February, however, you should watch for the signs in the area you are intending to sow, such as buds on the plants in that area starting to break, or weed perking up with a richer spring colour.
Pre chitted is a good way to speed the seed germination up. This means taking the grass seed and mixing it with 2 or 3 cups of water to make it slightly damp, then place it in an airing closet in the dark for three days. This will activate the seed and it will start to shoot, then apply to your new lawn area and lightly rake in.

The two keys to sowing grass seed are to make sure the newer seed dries out in the seed bed, and to make sure the seed has good contact with the soil by producing a fine seed bed, or by light compaction after sowing with a roller, or by treading the seed bed in with your feet.
To summarise:
Choose the right seed mix: Select a mix that's suited to your soil type, climate, and desired end result.
Prepare soil: Till the soil, removing any rocks and debris, and rake it smooth.
Apply fertilizer: Spread a balanced fertilizer over the soil to provide nutrients for seed growth.
Rake seed: Spread the grass seed over the soil, following recommended seeding rates.
Lightly rake: Lightly rake the soil to cover the seed, being careful not to bury it too deeply.
Water: Water the soil thoroughly, keeping it moist until the grass is established.
Maintain: Maintain moisture levels, mowing when grass reaches the appropriate height, and fertilizing regularly.
For more information and gardening advice, click here.