Tips On Growing Camellias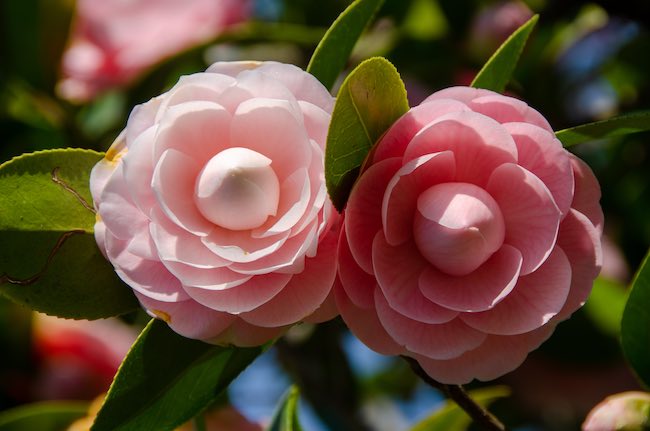 Camellias are beautiful plants that produce large, colourful flowers in the winter and early spring. To grow camellias successfully, follow these tips:
Plant camellias in well-drained, acidic soil with a pH between 5.0 and 6.5.
Provide partial to full shade for the plant, as camellias do not tolerate full sun.
Water camellias regularly to keep the soil consistently moist, but not waterlogged.
Camellias require regular fertilization. Use an acid-based fertilizer, such as one formulated for azaleas or rhododendrons, in the spring and again in mid-summer.
Prune camellias after they have finished blooming to remove any dead or damaged wood and to shape the plant.
Be sure to protect the plant from frost and freeze.
Camellias are susceptible to pests and diseases, such as camellia petal blight, so watch for signs of trouble and treat promptly if needed.
Keep an eye out for pests, such as scale insects and spider mites, and control them as needed.
Provide support if necessary to prevent the plant from breaking under the weight of its blooms.
Avoid over-watering, as this can lead to root rot.
By following these tips, you can enjoy the beauty of camellias in your garden for many years to come.