Pruning clematis montana rubens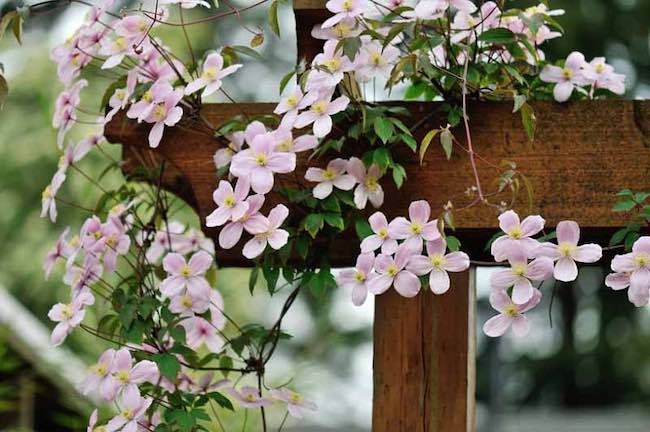 Pruning clematis montana rubens and species

Clematis montana rubens is a deciduous climbing plant that produces masses of small, pink, scented flowers in late spring to early summer. It's a vigorous and fast-growing plant, with a height and spread of up to 8 meters. The leaves are a deep green and can grow up to 15cm in length.
When it comes to pruning Clematis montana rubens, it's essential to do it at the right time to avoid damaging the plant and affecting its growth and blooming. The best time to prune is after flowering, which usually takes place in late spring or early summer.
The following are the steps to prune Clematis montana rubens:
Cut out any dead or damaged wood first, using clean, sharp secateurs. Cut the stems back to just above a healthy bud or pair of buds.
Prune back the plant to keep its size under control, especially if it's getting too big for its support structure or location. You can cut the stems back to a height that works for your space.
Clematis montana rubens flowers on the previous year's growth, so it's essential not to cut it back too far. You don't want to remove any wood that's going to produce next year's blooms.
Thin out any overcrowded stems, which can help increase air circulation and reduce the risk of disease.
Finally, if the plant is young, you can also prune it lightly in the first few years to encourage branching and a denser growth habit.
Overall, Clematis montana rubens is a beautiful and easy-to-grow plant, and with the right care and pruning, it can be a stunning addition to any garden.