Vine Weevil Control In Pots.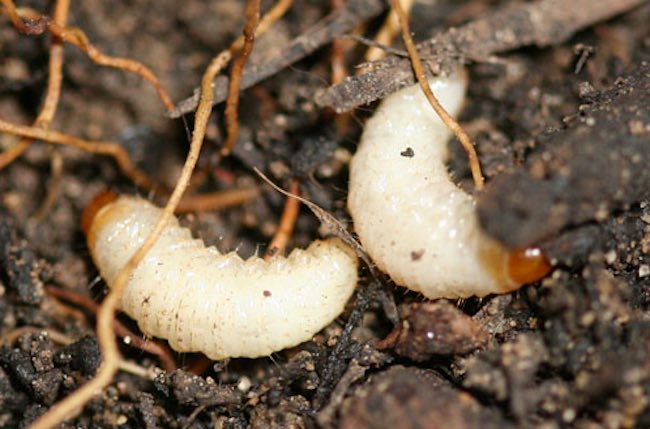 Question
How can I control vine weevils in my pot plants?
Answer
Vine weevils in pots: There are several ways of controlling them.
Tip the plant out of the pot and search for any grubs.These are about 10mm long with a plump creamy/white body and brown head.These need to be removed and destroyed. The plant can then can be re-potted in fresh clean compost.
If the root system has been devoured then it is probably best to cut the plant off to the nearest undamaged piece of stem and treat as a cutting.
Another option is to treat with a proprietary systemic insecticide particularly if your plants are outside.A more eco-friendly option is to use one of the parasitic nematodes which are available.Simply mix with water and apply.Soil temperature is critical to their success.
Finally the adults can be trapped in such things as a damp corrugated paper roll or if outside under polythene or even wooden planks. For More information:click here