Winter Damage To Bottle Bush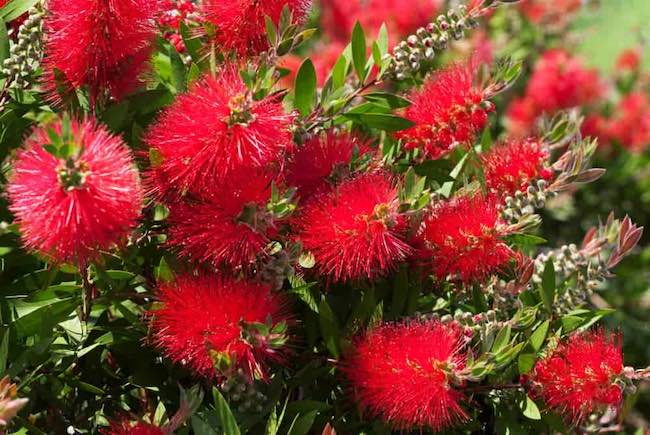 Bottlebrush plants, also known as Callistemon, are generally hardy plants that can withstand a wide range of temperatures. However, extreme winter conditions can cause damage to the plant. Here are some ways winter conditions can damage the bottlebrush plant and steps you can take to reduce damage:
Frost Damage: During winter, frost can damage the leaves and stems of the bottlebrush plant. To reduce the risk of frost damage, plant bottlebrush plants in well-draining soil, and cover them with a frost cloth or blanket on particularly cold nights.
Root Rot: In cold, wet conditions, the roots of the bottlebrush plant can become waterlogged and may develop root rot. To prevent root rot, make sure the soil is well-drained, and do not over-water the plant during the winter months.
Snow and Ice Damage: Heavy snow and ice can weigh down the branches of the bottlebrush plant and cause them to break. To reduce the risk of snow and ice damage, prune the plant regularly to promote strong, sturdy branches. Shake off excess snow from the branches to reduce weight.
Wind Damage: Strong winter winds can cause the branches of the bottlebrush plant to break or snap. To reduce the risk of wind damage, plant the bottlebrush in a sheltered location, away from strong winds.
Temperature Extremes: Extreme cold or sudden drops in temperature can also damage the bottlebrush plant. To protect the plant, cover it with a frost cloth or blanket during extreme cold snaps.
Bottlebrush plants can be damaged by winter cold if they are not properly acclimated or protected. To reduce winter damage, it is recommended to:
Gradually acclimate the plant to the cold by reducing water and moving it to a cooler location.
Mulch the base of the plant to insulate roots and retain moisture.
Cover the plant with a frost blanket or burlap during extreme cold spells.
Provide adequate watering throughout the winter.
Consider planting in a sheltered location or using windbreaks.
If you see damage from winter weather, wait until spring to prune any dead or damaged stems, as new growth may appear from the base of the plant.