Winter Damage To Yuccas.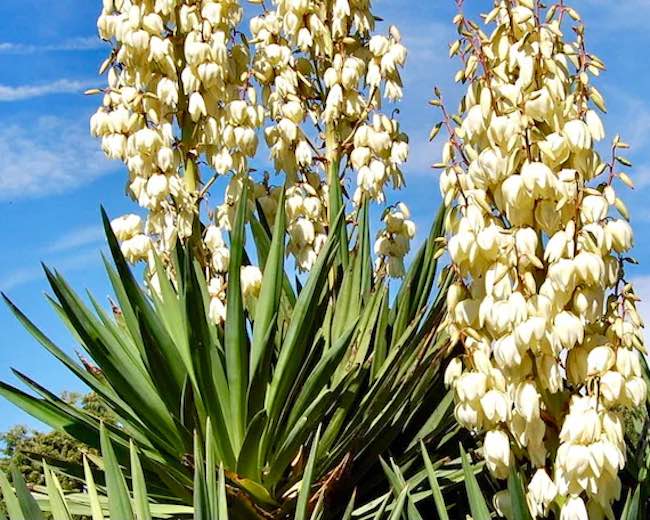 How to deal with winter damage to Yuccas
In very severe winter damage to yuccas will be caused by frost and snow killing your yucca. But in most winters in the UK they suffer only minor damage.
Cold weather and frost have caused a breakdown of the plant's main stem cells. Most hardy plants develop a type of anti-freeze in the stems in the autumn however yuccas do not do this so additional protection might be needed
In less severe winters damaged yuccas will recover from the growth of dormant shoots in the base of the stem.
More notes on winter damage to Yuccas
Yuccas are hardy plants that can withstand cold temperatures, but they can still suffer from winter damage. Here are a few ways in which yuccas can be damaged in the winter:
Frost Damage: Frost can damage the leaves and stems of yuccas, causing them to turn black and die. This can occur when the temperature drops below freezing, especially if the plant is not properly insulated.

Snow Damage: Heavy snow can weigh down the leaves and stems of yuccas, causing them to break or become damaged.

Cold Damage: Prolonged exposure to cold temperatures can cause the leaves and stems of yuccas to become brittle and break.

Drought Damage: Yuccas need regular watering, even in the winter. If the soil becomes too dry, the plant can suffer from drought damage, causing the leaves to turn brown and die.
To protect yuccas from winter damage, it is important to wrap the stems with burlap or other insulating material such as horticultural fleece.