Woolly Aphids On Your Garden Plants.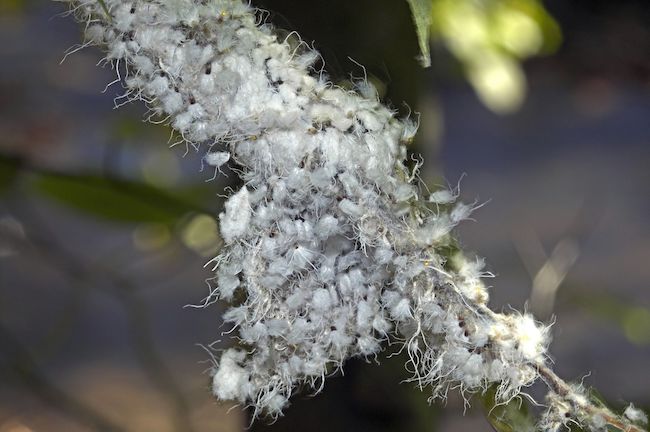 To control woolly aphids on your garden plants you can use a systemic insecticide such as Provado Ultimate Bug Killer Concentrate systemic insecticide to work fully this will require several treatments. Or you could try placing bird feeders into or near the infected plants to encourage blue tits or garden finches who should also feed on the aphids as well as the feeder put your place.
Woolly aphids are small, soft-bodied insects that feed on the sap of plants and secrete a waxy, white substance as they feed. They are commonly found on a variety of plants, including fruit trees, ornamental shrubs, and vegetables.
Here are some other steps you can take to treat woolly aphids on outdoor plants:
Prune off infested branches or leaves: Removing infested branches or leaves can help reduce the population of woolly aphids on your plant. This is especially effective for small infestations.

Use a strong stream of water: A strong stream of water can knock aphids off of plants and reduce their population. This is a good option for plants that are difficult to prune or for infestations that are spread out over a large area.

Use insecticidal soap or horticultural oil: These products are designed to kill insects and can be effective at controlling aphids. Follow the instructions on the label carefully to ensure that the product is applied correctly and at the appropriate time.

Use a natural predator: Many plants have natural predators that can help control aphid populations. For example, ladybugs, lacewings, and parasitic wasps all feed on aphids and can help control their numbers.

Plant-resistant varieties: Some plants are more resistant to aphids than others. Consider planting varieties that are known to be resistant to aphids to help reduce the likelihood of an infestation.
It's important to monitor your plants regularly and take action as soon as you notice an infestation to prevent the population of woolly aphids from growing out of control.